Elderly Care in Massapequa NY
Having the right to drive in the United States and in many other parts of the world is considered a sign of independence.  Teenagers obtain their driver's license, they see it as the first true step into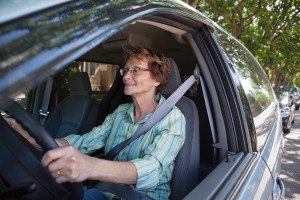 the new world of independent living. Yes, those teenagers often rely on their parents for the rest of their high school career and well into college, but having a car to get around in means they won't have to rely on their parents anymore to drive them to friends, to work, to school, or anywhere else they want to go. They may need permission, but that's a different story.
As people get older, their ability to process information, react to external stimuli, and problem-solving skills can diminish. If it does, it can make an elderly individual more dangerous behind the wheel than they were just a few years earlier.
Below are three signs that may indicate it's time to talk to your senior loved one about giving up his or her license to drive:
Sign #1: They have been involved in an accident recently.
Millions of people are involved in traffic accidents every year around the world. That doesn't mean they should give up their license, but when a senior is involved in a traffic accident, whether it was a minor fender bender or something more significant, it could be related to his or her ability to make quick decisions and react.
Sign #2: They are driving well below the speed limit.
It's important that people don't speed, but if somebody is driving significantly lower than the posted speed limit, they actually become just as much of a danger as somebody driving too fast.  Seniors may begin driving below the speed limit because if they go any faster, they may feel uncomfortable and unsafe.
Sign #3: They have mentioned some concerns they have behind the wheel.
Many people are reluctant to give up their license to drive, but if the senior who relies on elderly care has expressed some concerns when behind the wheel, it's time to discuss getting him or her to surrender his or her license.
If you or an aging loved one are in need of Elderly Care in Massapequa, NY or the surrounding areas, contact the caring professionals at Star Multi Care Services today at (631)956-8835. We are the Right Choice for Home Health Care Services!
Stephen Sternbach has been the Chairman of the Board of Directors, President, and Chief Executive Officer of Star Multi Care Services since 1987. After the sale of the New York and New Jersey operations of Star Multi Care Services, Sternbach brought the company private where he remains President and CEO of this newly developed $22M home healthcare company. With Sternbach at the helm, Star Multi Care Services employs more than 550 employees, in six offices throughout Florida, Pennsylvania, Ohio and New York.

From 1978 to 1986, Sternbach was associated with Automated Data Processing, Inc. ("ADP")–a provider of information services, where he held several marketing positions before becoming the Director of Sales.

1999-2008 Sternbach was an active participant on the Board of Directors for Proginet–a computer software company based in Garden City, New York. He also served on the Board of Trustees of the Long Island Chapter of the National Multiple Sclerosis Society from 1996-2002.

In 1996, Stephen Sternbach was named "Entrepreneur of the Year" by Ernst & Young, Paine Webber and NASDAQ. Sternbach was also named in Crain's New York Business Article, "40 Under 40" Successful Business Executives/Future Business Leaders in 1995. While maintaining a diversity of business and personal interests, Sternbach concentrated most of his efforts over the past 28 years towards continuously improving the quality of services delivered by the Star Multi Care Services' family of companies.

Stephen Sternbach holds a Master of Public Administration from Syracuse University – Maxwell School of Public Administration and a Bachelor of Arts in Industrial Relations and Personnel Administration from Ithaca College.
Latest posts by Stephen Sternbach (see all)