Senior Care in Dix Hills NY
When your loved one is dealing with painful arthritis, it's frustrating to watch him try to find relief. Working with your loved one's senior care providers and doctors to follow the medical plan that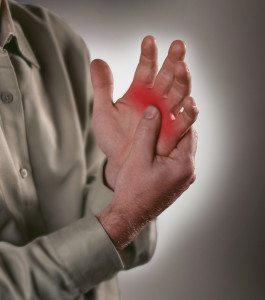 they've set up is a good start, but there are other options, too. Some alternative methods have been around for hundreds of years, both for arthritis and for other health issues.
Glucosamine and Other Supplements
There aren't any conclusive studies that show any particular supplement, glucosamine or others, work for arthritis sufferers. If your loved one's doctor is alright with adding the supplements to your loved one's regimen, then it can't hurt to give them a try. If your loved one does experience good results, that can be a blessing.
TENS Therapy
TENS units, also called transcutaneous electrical nerve stimulation devices, are connected to your loved one's skin with small pads. Mild electrical pulses move through the pads into your loved one's muscles and joints. This can help to relieve pain and swelling in the muscles around joints affected by arthritis. While this can be done in your loved one's doctor's office, there are now home TENS units that your loved one might try.
Acupuncture
Acupuncture has been used for centuries to help relieve a wide variety of pain in people. The treatment involves using tiny needles inserted at the different meridians of the body to stop the pain impulses. Like supplements, acupuncture has mixed results for different people. If your loved one is open to trying it, though, acupuncture may produce some good results.
Stretching Exercises
One of the last things that some arthritis sufferers want to do when they're in pain is to move or exercise, but it can help a great deal. Stretching and exercising muscles, especially the ones around the affected joints, helps to make them stronger and can relieve inflammation that leads to more pain. Yoga or tai chi are some good choices, but your loved one can do a variety of other gentle stretching exercises that are less formal, too.
Massage Therapy
Massage can help to improve the blood flow around your loved one's affected muscles and joints. Regular massage can also help your loved one to deal with the stress of coping with a chronic condition. Make sure that your loved one's massage therapist is aware of the locations of his arthritis.
Alternative remedies can work in conjunction with your loved one's treatment plan from his doctor to help him to live a better life, even with arthritis.
If you or an aging loved one are in need of senior care services in Dix Hills, NY or the surrounding areas, contact the caring professionals at Star Multi Care Services today at (631)956-8835. We are the Right Choice for Home Health Care Services!
Stephen Sternbach has been the Chairman of the Board of Directors, President, and Chief Executive Officer of Star Multi Care Services since 1987. After the sale of the New York and New Jersey operations of Star Multi Care Services, Sternbach brought the company private where he remains President and CEO of this newly developed $22M home healthcare company. With Sternbach at the helm, Star Multi Care Services employs more than 550 employees, in six offices throughout Florida, Pennsylvania, Ohio and New York.

From 1978 to 1986, Sternbach was associated with Automated Data Processing, Inc. ("ADP")–a provider of information services, where he held several marketing positions before becoming the Director of Sales.

1999-2008 Sternbach was an active participant on the Board of Directors for Proginet–a computer software company based in Garden City, New York. He also served on the Board of Trustees of the Long Island Chapter of the National Multiple Sclerosis Society from 1996-2002.

In 1996, Stephen Sternbach was named "Entrepreneur of the Year" by Ernst & Young, Paine Webber and NASDAQ. Sternbach was also named in Crain's New York Business Article, "40 Under 40" Successful Business Executives/Future Business Leaders in 1995. While maintaining a diversity of business and personal interests, Sternbach concentrated most of his efforts over the past 28 years towards continuously improving the quality of services delivered by the Star Multi Care Services' family of companies.

Stephen Sternbach holds a Master of Public Administration from Syracuse University – Maxwell School of Public Administration and a Bachelor of Arts in Industrial Relations and Personnel Administration from Ithaca College.
Latest posts by Stephen Sternbach (see all)