Manhasset, NY – 5 Ways that Visiting Nurses Care for the Home Care Client
As National IV Nurses Date is January 25, it's a good opportunity to talk about ways that these professionals can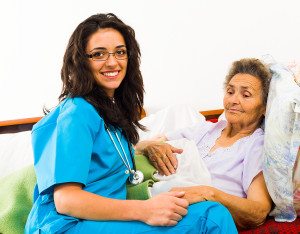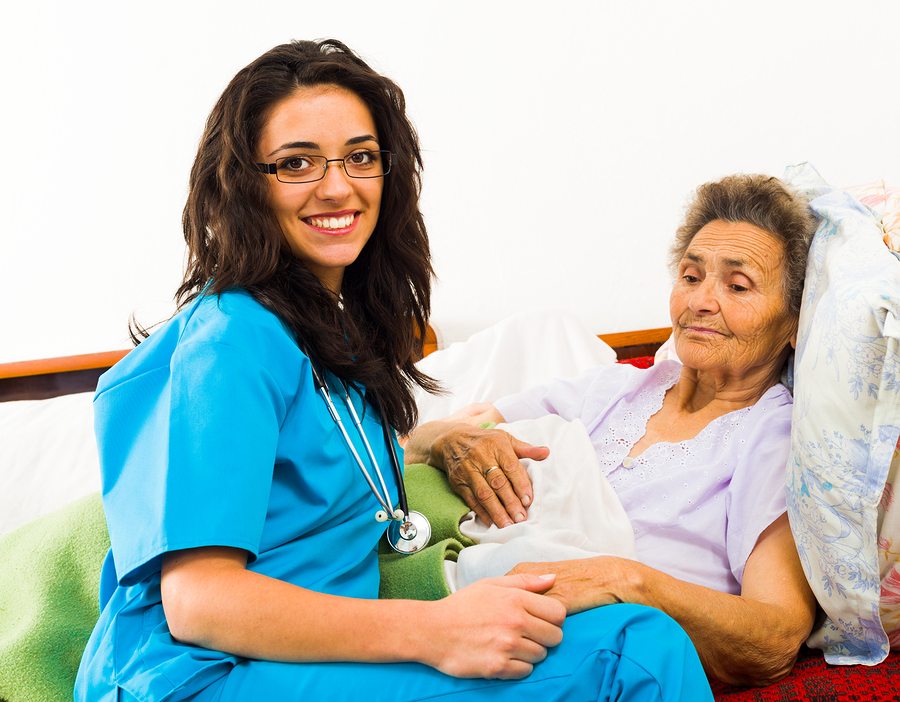 support the home care services client. Not everyone who requires an in home care provider will need a visiting nurse. In fact, the vast majority of elderly patients who call on home care providers don't need any direct medical care at home.
For those who do, it's a great asset to have an experienced medical professional who is willing and able to come to the home and provide a number of services. Below are five ways that visiting nurses help to provide care to an elderly client at home.
1. During recovery.
When an elderly individual returns home after a major surgery, health crisis, heart attack, stroke, or other ailment, he or she is most likely going to require at least some level of nursing care. If they don't rely on a visiting nurse they will often need to return to their doctor's office for regular checkups. A visiting nurse can change dressings, apply antibiotics, and a host of other services that will help during the recovery process.
2. Administering medication.
A visiting nurse who is licensed and whose license is current can administer medication. That is an important distinction to keep in mind when talking about home care services.
3. Changing IV bags.
A patient who is receiving some form of treatment in the form of an IV drip will need that IV changed on a regular basis. A licensed visiting nurse is able to do that.
4. Checking vital statistics.
One of the most common things a visiting nurse will do for an elderly patient at home is check his or her vital statistics. This could include blood pressure, heart rate, temperature, and other readings. This nurse would then relay that information to the patient's doctor so he or she can monitor their health at home.
This can be incredibly important for the doctor to make adjustments in medications or other treatment plans, especially if the vital readings are not as expected.
5. Hospice care.
A person who is terminally ill may request hospice care during the final stages of their life. A visiting nurse may be required for this type of care, especially to administer pain relief medication and other services that help the individual transition through the end of their life.
Visiting nurses are incredibly important for many reasons. This January 25th, honoring those nurses who play an important role in home care can be done by simply acknowledging the incredible benefits they offer.
If you or an aging loved one are in need of homecare services in Manhasset, NY or the surrounding areas, contact the caring professionals at Star Multi Care Services today at (631)956-8835. We are the Right Choice for Home Health Care Services!
Stephen Sternbach has been the Chairman of the Board of Directors, President, and Chief Executive Officer of Star Multi Care Services since 1987. After the sale of the New York and New Jersey operations of Star Multi Care Services, Sternbach brought the company private where he remains President and CEO of this newly developed $22M home healthcare company. With Sternbach at the helm, Star Multi Care Services employs more than 550 employees, in six offices throughout Florida, Pennsylvania, Ohio and New York.

From 1978 to 1986, Sternbach was associated with Automated Data Processing, Inc. ("ADP")–a provider of information services, where he held several marketing positions before becoming the Director of Sales.

1999-2008 Sternbach was an active participant on the Board of Directors for Proginet–a computer software company based in Garden City, New York. He also served on the Board of Trustees of the Long Island Chapter of the National Multiple Sclerosis Society from 1996-2002.

In 1996, Stephen Sternbach was named "Entrepreneur of the Year" by Ernst & Young, Paine Webber and NASDAQ. Sternbach was also named in Crain's New York Business Article, "40 Under 40" Successful Business Executives/Future Business Leaders in 1995. While maintaining a diversity of business and personal interests, Sternbach concentrated most of his efforts over the past 28 years towards continuously improving the quality of services delivered by the Star Multi Care Services' family of companies.

Stephen Sternbach holds a Master of Public Administration from Syracuse University – Maxwell School of Public Administration and a Bachelor of Arts in Industrial Relations and Personnel Administration from Ithaca College.
Latest posts by Stephen Sternbach (see all)