Elderly Care in Huntington NY
When many people think about elderly care, their automatic perception is that all caregivers are female, either the wives, daughters, or granddaughters of the seniors receiving the care. While it is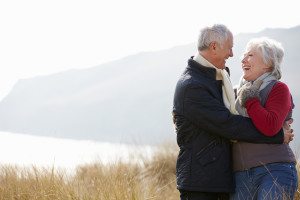 true that the majority of caregivers are women, the pattern is rapidly changing. Less than two decades ago only around 15 percent of caregivers offering elderly care for their aging loved ones were male. A recent study, however, showed that today's elderly care landscape is dramatically difference. Today, around 40 percent of caregivers are male.
There are many factors thought to contribute to the rapid increase in the number of male caregivers, including:
• Living longer. Longer life expectancies mean more husbands are living as long or longer than their wives, putting them in the position of caring for their elderly spouse when she experiences physical, medical, and cognitive concerns;
• Changing elderly care perceptions. The views of how aging adults should receive care in their later years has changed. This has resulted in more husbands and sons taking the initiative of encouraging their loved ones to age in place;
• Economic changes. Changes in the economy has led to many men getting laid off or choosing to retire early. This opens up more time for them to dedicate themselves to the care of their loved ones, and reducing the available funds for more expensive care options;
• Distance. While people used to stay close to where they were born, keeping families near each other, it is more common than ever for people to spread out as they getting older. This results in families being spread out, making it more difficult for other family members to step in as a caregiver;
Whatever the reason, men are making the decision to play the important role of caring for their older loved ones and it is important to recognize their needs within this relationship. Understanding these needs and the different ways they tend to approach care as opposed to female caregivers can help families work together to ensure seniors have the highest quality of care possible.
Some of these issues include:
• Strategy. While most female caregivers report taking an emotional approach to their caregiving responsibilities and planning, men are more likely to use a strategic mentality. Men often use the same types of problem-solving ideas they did within their careers to evaluate their aging loved ones' needs and come up with an approach. It is important to understand that this more straight-forward approach is not about lack of emotion or love, and that the caregiver is using this type of strategy to formulate what he views as the best care possible;
• Delegation. Women caregivers tend to want to nurture and feel more obligated to handle everything for their seniors. Male caregivers, on the other hand, are more likely to create a care team and delegate tasks. This ensures all needs are met successfully and that everyone who can be is a part of the seniors' care. It is important to be cooperative and allow him to divide responsibilities so he can feel like the care is under control and handled properly;
• Emotional needs. Male caregivers are more likely to experience high levels of anxiety, stress, and depression related to their elderly care responsibilities for their aging loved ones. This may stem from trying to balance careers and care tasks, or just from the fact that they are not accustomed to being a primary caregiver and have more difficulty adapting to the sudden responsibilities and accepting the changes within their loved ones.
If you or an aging loved one are in need of elderly care services in Huntington, NY or the surrounding areas, contact the caring professionals at Star Multi Care Services today at (631)956-8835. We are the Right Choice for Home Health Care Services!
Stephen Sternbach has been the Chairman of the Board of Directors, President, and Chief Executive Officer of Star Multi Care Services since 1987. After the sale of the New York and New Jersey operations of Star Multi Care Services, Sternbach brought the company private where he remains President and CEO of this newly developed $22M home healthcare company. With Sternbach at the helm, Star Multi Care Services employs more than 550 employees, in six offices throughout Florida, Pennsylvania, Ohio and New York.

From 1978 to 1986, Sternbach was associated with Automated Data Processing, Inc. ("ADP")–a provider of information services, where he held several marketing positions before becoming the Director of Sales.

1999-2008 Sternbach was an active participant on the Board of Directors for Proginet–a computer software company based in Garden City, New York. He also served on the Board of Trustees of the Long Island Chapter of the National Multiple Sclerosis Society from 1996-2002.

In 1996, Stephen Sternbach was named "Entrepreneur of the Year" by Ernst & Young, Paine Webber and NASDAQ. Sternbach was also named in Crain's New York Business Article, "40 Under 40" Successful Business Executives/Future Business Leaders in 1995. While maintaining a diversity of business and personal interests, Sternbach concentrated most of his efforts over the past 28 years towards continuously improving the quality of services delivered by the Star Multi Care Services' family of companies.

Stephen Sternbach holds a Master of Public Administration from Syracuse University – Maxwell School of Public Administration and a Bachelor of Arts in Industrial Relations and Personnel Administration from Ithaca College.
Latest posts by Stephen Sternbach (see all)