Senior Care in Great Neck NY
Seniors get hurt at home more than any other location. One study showed that of the seniors who fall 40% of them experience fractures in their hip and 20% of them die as die as a result of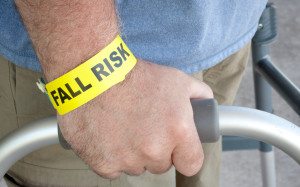 injuries sustained during a fall. For those receiving senior care at home, it is vitally important to make sure their homes are as fall-proof as possible.
Avoid Trips and Falls When Walking
The first way to help seniors keep from falling in their home is to make sure anything that can cause them to trip or stumble be removed or replaced. Rugs, for instance, can easily slide out from under the feet. When a rug isn't lying flat on the floor, it creates little gaps or holes that might cause someone to trip. One way to prevent slipping on a rug is to not have them in the house at all. For those who still want rugs, there are products on the market designed specifically to keep the corners of the rugs from curling. Buying rugs with skid-proof backing helps keep them in place. Other ways to prevent falling in the home include making sure clutter is picked up off the floor at all times and keep walking paths clear throughout the home.
Avoid Falls In the Bathroom
One study shows that the bathroom is the most common place in the home where injuries are sustained due to a fall. This finding included seniors who hurry too quickly into the bathroom and fall or trip on their way there. In the bathroom, the slippery surface of the bathtub makes it easy for seniors who are getting in or out to fall. Make sure the tub has a rubber mat and also grab bars nearby. There should also be grab bars by the toilet to help seniors sit and stand. It's important to make sure these grab bars are attached securely to the wall.
Other Tips to Prevent Falls and Stay Safe at Home
Elder care providers and other caregivers should also be aware of these tips in order to prevent falls at home:
Wear supportive shoes inside the home instead of going around in socks, backless slippers, or bare feet
Make sure stairs and steps have handrails on both sides
Ensure the home is brightly lit
Practice balancing exercises
Don't skip meals as this can cause dizziness and weakness
Even for those seniors who are receiving in-home care, they should make it a point to have contact with someone outside of their home at least once a day. They might also want to consider getting a medical alert system set up in the home that can respond to calls 24 hours a day.
If you or an aging loved one are in need of senior care services in Great Neck, NY or the surrounding areas, contact the caring professionals at Star Multi Care Services today at (631)956-8835. We are the Right Choice for Home Health Care Services!
Source
http://www.sosonsite.com/article/2014/2/10/many-seniors-will-experience-a-fall-in-their-home-learn-how-to-protect-yourself/
http://www.ncbi.nlm.nih.gov/pmc/articles/PMC3591732/
Stephen Sternbach has been the Chairman of the Board of Directors, President, and Chief Executive Officer of Star Multi Care Services since 1987. After the sale of the New York and New Jersey operations of Star Multi Care Services, Sternbach brought the company private where he remains President and CEO of this newly developed $22M home healthcare company. With Sternbach at the helm, Star Multi Care Services employs more than 550 employees, in six offices throughout Florida, Pennsylvania, Ohio and New York.

From 1978 to 1986, Sternbach was associated with Automated Data Processing, Inc. ("ADP")–a provider of information services, where he held several marketing positions before becoming the Director of Sales.

1999-2008 Sternbach was an active participant on the Board of Directors for Proginet–a computer software company based in Garden City, New York. He also served on the Board of Trustees of the Long Island Chapter of the National Multiple Sclerosis Society from 1996-2002.

In 1996, Stephen Sternbach was named "Entrepreneur of the Year" by Ernst & Young, Paine Webber and NASDAQ. Sternbach was also named in Crain's New York Business Article, "40 Under 40" Successful Business Executives/Future Business Leaders in 1995. While maintaining a diversity of business and personal interests, Sternbach concentrated most of his efforts over the past 28 years towards continuously improving the quality of services delivered by the Star Multi Care Services' family of companies.

Stephen Sternbach holds a Master of Public Administration from Syracuse University – Maxwell School of Public Administration and a Bachelor of Arts in Industrial Relations and Personnel Administration from Ithaca College.
Latest posts by Stephen Sternbach (see all)