Pediatric Home Health Care in Manhasset NY
Asthma can impact a child's ability to sleep, the activities they can participate in, and the games they play. The National Heart, lung, and Blood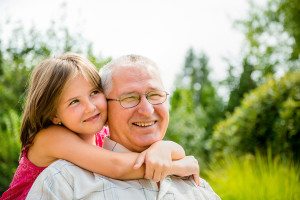 Institute define this chronic condition as a lung disease that inflames and narrows the airways, causing shortness of breath, tightness in the chest, coughing, and wheezing. Asthma affects over 6 million adolescents under the age of 18 and has even lead to hospitalizations for the more severe cases. The reason these children end up in the hospital could have something to do with pollution in the air or changes to their immune system, but the most common reason for these hospital visits has to do with the health of their home. Luckily, there are some things you can do to make your home safer for your child and greatly reducing the number of visits to the emergency room your little one has to endure.
Watch your use of perfumes or scents. Scented candles, perfumes, incense, and air fresheners may make the home smell heavenly, but could end up polluting the air at the same time. Not to mention the child's asthma symptoms could easily be triggered when surrounded by strong scents.
Use eco-friendly products.  Green cleaning products use non-toxic ingredients compared to regular cleaning products. Since children breathe at a faster rate than adults, the harsh smells of regular cleaning products will affect them more than it will for adults.  Green products have a mild scent that will still clean the home without leaving a powerful scent.
Get some fresh air. Especially after cleaning, open the windows to get some fresh air through each room if the weather allows for it. Having the air conditioner on will also help air out the home, but make sure to check the filter regularly to see if it needs to be cleaned. If you decide to use a fan in your home, dust it thoroughly to prevent your little one from feeling an onset of asthma symptoms.
Do not smoke. Smoking does not only harm your own health, but also the health of those around you. Even the smell of smoke on your skin and clothes can be dangerous for a child with asthma. If you have a difficult time quitting for your own health, think about the health of your child.
Keep your home clean. Dust and pet fur can make the child's asthma symptoms worse. Try to dust your home thoroughly as frequently as you can, while also keeping the furniture and floors free from any fur your pet may have left behind them.
Wash hands frequently. Lung infections can be greatly reduced if both the child and parents wash their hands frequently. It can also help prevent the child from getting colds, the flu, or other illnesses.
Keep food in the kitchen. Eating should never be done in any room other than the kitchen or dining room because food or crumbs left behind could attract allergy-causing roaches.
While some hospital visits due to asthma are unavoidable, these tips will help reduce the number of times your child will have to be seen by a doctor.
If you or an aging loved one are in need of pediatric home health care in Manhasset, NY or the surrounding areas, contact the caring professionals at Star Multi Care Services today at (631)956-8835. We are the Right Choice for Home Health Care Services!
Source
National Heart, Lung, and Blood Association. "What Is Asthma?"
Pediatric Asthma. "The Burden of Children's Asthma: What Asthma Costs Nationally, Locally and Personally."
NBC12. "Home Care Tips for Reducing the Risk of Childhood Hospitalizations Due to Asthma."
Stephen Sternbach has been the Chairman of the Board of Directors, President, and Chief Executive Officer of Star Multi Care Services since 1987. After the sale of the New York and New Jersey operations of Star Multi Care Services, Sternbach brought the company private where he remains President and CEO of this newly developed $22M home healthcare company. With Sternbach at the helm, Star Multi Care Services employs more than 550 employees, in six offices throughout Florida, Pennsylvania, Ohio and New York.

From 1978 to 1986, Sternbach was associated with Automated Data Processing, Inc. ("ADP")–a provider of information services, where he held several marketing positions before becoming the Director of Sales.

1999-2008 Sternbach was an active participant on the Board of Directors for Proginet–a computer software company based in Garden City, New York. He also served on the Board of Trustees of the Long Island Chapter of the National Multiple Sclerosis Society from 1996-2002.

In 1996, Stephen Sternbach was named "Entrepreneur of the Year" by Ernst & Young, Paine Webber and NASDAQ. Sternbach was also named in Crain's New York Business Article, "40 Under 40" Successful Business Executives/Future Business Leaders in 1995. While maintaining a diversity of business and personal interests, Sternbach concentrated most of his efforts over the past 28 years towards continuously improving the quality of services delivered by the Star Multi Care Services' family of companies.

Stephen Sternbach holds a Master of Public Administration from Syracuse University – Maxwell School of Public Administration and a Bachelor of Arts in Industrial Relations and Personnel Administration from Ithaca College.
Latest posts by Stephen Sternbach (see all)