Elderly Care in Floral Park NY
The holiday season is a time when many people are dreaming of all of the gifts that they would like to give to their friends and family members. While you are selecting the items that you hope will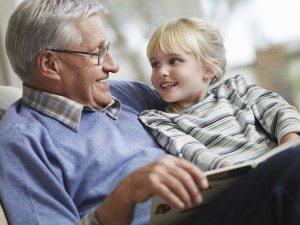 bring a smile to their faces and let them know that you have been thinking about them, it is also important to make sure that you are selecting gifts that they can use safely and confidently.
December is Safe Toys and Gifts Month, the perfect opportunity for you and your aging loved ones to learn more about toy and gift safety and to work together to find gifts that are ideal for everyone on your list. Whether you are concerned about selecting gifts for your aging parents that correspond with your elderly care efforts, or you want to help your loved ones find presents for their grandchildren that are appropriate, Safe Toys and Gift Month is a great way to ensure everyone can enjoy a safe, healthy, and happy holiday gift giving season.
Use these tips to help you and your parents select toys and gifts that are safe and healthy throughout Safe Toys and Gifts Month and at all other occasions throughout the rest of the year:
• Avoid button batteries. When it comes to giving gifts to children, seniors with cognitive limitations, or seniors with pets, it is best to avoid button batteries. These are the tiny round batteries also sometimes referred to as watch batteries because they are commonly found in watches, or lithium batteries. They can also be found in a wide variety of electronic gifts and toys, and novelties such as light-up pens. While common, these little batteries can be extremely dangerous. If swallowed by a human or a pet, they can get stuck in the throat and start an electric current, leading to severe burns. They can also get into the stomach and release acid, leading to potentially fatal poisoning
• Keep in mind limitations. A scented candle may be a nice gift to enhance your parents' home, but it also presents the problem of them wanting to burn it, which may be a problem if they are dealing with physical or cognitive limitations. Make sure that you keep limitations in mind when selecting gifts and make modifications or additions to resolve them, such as including an electric candle warmer.
• Think of the packaging. It seems that packaging is more difficult to get into these days than ever before, and that can be not just frustrating, but also dangerous. Thick plastic clamshell packaging can easily cause cuts when ripped, and pieces such as twist ties, zip ties, and plastic clips can be a choking hazard. Look for gifts with easy-open packaging, or consider removing the item from the original packaging and wrapping it in a creative way to avoid these dangers.
• Include safety needs. You want to give your father a new power tool for his collection and he wants to give your daughter that new bike she has had her eye on. Those are fantastic gifts, but ensure that they are ready to use them safely by including safety considerations such as goggles, a helmet, and gloves.
Get in touch with the elder care agency in your area to find out more about how to hire an elderly health care services provider who can help your loved ones enjoy a safe, happy, and healthy holiday season with a customized care approach designed with their specific needs in mind.
If you or an aging loved one are in need of elderly care services in Floral Park, NY or the surrounding areas, contact the caring professionals at Star Multi Care Services today at (631)956-8835. We are the Right Choice for Home Health Care Services!
Stephen Sternbach has been the Chairman of the Board of Directors, President, and Chief Executive Officer of Star Multi Care Services since 1987. After the sale of the New York and New Jersey operations of Star Multi Care Services, Sternbach brought the company private where he remains President and CEO of this newly developed $22M home healthcare company. With Sternbach at the helm, Star Multi Care Services employs more than 550 employees, in six offices throughout Florida, Pennsylvania, Ohio and New York.

From 1978 to 1986, Sternbach was associated with Automated Data Processing, Inc. ("ADP")–a provider of information services, where he held several marketing positions before becoming the Director of Sales.

1999-2008 Sternbach was an active participant on the Board of Directors for Proginet–a computer software company based in Garden City, New York. He also served on the Board of Trustees of the Long Island Chapter of the National Multiple Sclerosis Society from 1996-2002.

In 1996, Stephen Sternbach was named "Entrepreneur of the Year" by Ernst & Young, Paine Webber and NASDAQ. Sternbach was also named in Crain's New York Business Article, "40 Under 40" Successful Business Executives/Future Business Leaders in 1995. While maintaining a diversity of business and personal interests, Sternbach concentrated most of his efforts over the past 28 years towards continuously improving the quality of services delivered by the Star Multi Care Services' family of companies.

Stephen Sternbach holds a Master of Public Administration from Syracuse University – Maxwell School of Public Administration and a Bachelor of Arts in Industrial Relations and Personnel Administration from Ithaca College.
Latest posts by Stephen Sternbach (see all)