Caregivers in Plainview NY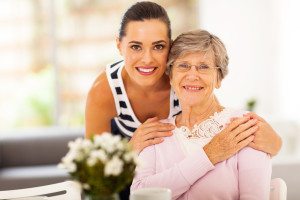 Caregiving is often a selfless and thankless job. While it can be very rewarding at times, many caregiver find themselves plagued with feelings of guilt. Caregivers may constantly wonder if they are doing enough to help their loved one, spending enough quality time with their family, making the right decisions when it comes to their loved one's health, and more. While guilt is a natural feeling for caregivers to experience, too much guilt can get in the way of caregiving effectively and have a balanced life. Here are just a few tips for caregivers for beating harmful guilt and enjoying life again.
* Acknowledge Your Feelings Without Judgement
It is important to acknowledge the negative feelings you have about caregiving and recognize that it is normal to have these feelings. Even if you love the person your care for, there may be parts of the caregiving responsibility that you don't love and that is ok. When you have a thought that you feel guilty about, try to just let the thought pass without judging yourself for having it, which may lead you to feel worse.
* Focus on the Positives
While there may be aspects of caregiving you dislike, what are the aspects that you do like? For example, you may feel glad that you are able to spend quality time with your loved one or happy that you are the one that helps them to meet their exercise goals. To keep track of and remind yourself of all of the positives in your life, keeping a gratitude journal can be very helpful. Strive to write about at least one thing you are grateful for each day and take the time to read old entries from time to time.
* Get Support
It can sometimes be very helpful to discover that there are other caregivers just like you who may be feeling the same feelings you are. Attending a support group meeting for caregivers is a great way to meet other caregivers and talk through the things that concern you most. It may be comforting to you just to know that you are not alone.
* Regularly Do Things You Enjoy
Taking the time to do pleasant activities can do wonders for your mental health and prevent your negative and/or guilty feelings from taking control. Make sure to set aside time each week to work on a hobby, spend time with a friend, or do an activity that you enjoy. Maintaining a life outside of caregiving can help you to manage the struggles of caregiving more effectively and with a clearer mind.
If you or an aging loved one are considering hiring in-home professional
caregivers in Plainview NY

, please call the friendly staff at Star Multi Care.  (631) 956-8835
Stephen Sternbach has been the Chairman of the Board of Directors, President, and Chief Executive Officer of Star Multi Care Services since 1987. After the sale of the New York and New Jersey operations of Star Multi Care Services, Sternbach brought the company private where he remains President and CEO of this newly developed $22M home healthcare company. With Sternbach at the helm, Star Multi Care Services employs more than 550 employees, in six offices throughout Florida, Pennsylvania, Ohio and New York.

From 1978 to 1986, Sternbach was associated with Automated Data Processing, Inc. ("ADP")–a provider of information services, where he held several marketing positions before becoming the Director of Sales.

1999-2008 Sternbach was an active participant on the Board of Directors for Proginet–a computer software company based in Garden City, New York. He also served on the Board of Trustees of the Long Island Chapter of the National Multiple Sclerosis Society from 1996-2002.

In 1996, Stephen Sternbach was named "Entrepreneur of the Year" by Ernst & Young, Paine Webber and NASDAQ. Sternbach was also named in Crain's New York Business Article, "40 Under 40" Successful Business Executives/Future Business Leaders in 1995. While maintaining a diversity of business and personal interests, Sternbach concentrated most of his efforts over the past 28 years towards continuously improving the quality of services delivered by the Star Multi Care Services' family of companies.

Stephen Sternbach holds a Master of Public Administration from Syracuse University – Maxwell School of Public Administration and a Bachelor of Arts in Industrial Relations and Personnel Administration from Ithaca College.
Latest posts by Stephen Sternbach (see all)