Senior Care in Stonybrook, NY
COPD is tough on your elderly loved one from a breathing standpoint, to be sure. But it also does a number on his weight. People with COPD burn calories a lot faster than people without COPD, mainly because they have to work so much harder to get the oxygen that they need. For that reason, it can be difficult for your loved one to maintain his weight. Here are some ideas that can help him to get the calories that he needs.
Seek Out Snacks High in Both Calories and Nutrition
Unlike with most other diets, people with COPD need plenty of calories. The thing is, calories alone just won't cut it. You also need to make sure that those calories bring plenty of nutrients along with them. Pair whole grain bagels or breads with nutrient-rich honey or jams and jellies made with whole fruit and less sugar. Try homemade guacamole with whole grain tortilla chips. Replace empty calories with foods that have lots of nutritional value and lots of calories.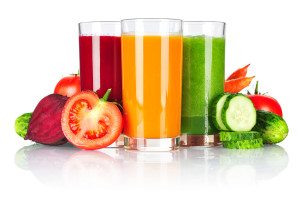 Make Beverages More Calorically Dense
Beverages are a good place to add calories. Make smoothies with plenty of fresh vegetables and fruit with a base of full-fat yogurt or milk. Protein powder is a great addition to beverages because it boosts protein, adds calories, but doesn't add bulk to a milkshake or smoothie. Fruit juices are another way to give your loved one nutrition that's easy to process and access.
Bump Up the Protein
Speaking of protein, it's calorically-dense, so adding more protein to your loved one's diet is a great way to increase calories. Look for smart options, though. Adding protein doesn't just mean eating three hamburgers a day. Add lean meats, poultry, and plenty of fish rich in omega-3 fatty acids. Whole grain cereals are a good choice for adding protein, and you can bump up the nutrition level with additional fruit.
Increase the Good Fats
Often people are afraid of fat because they think it makes them fat. Good fats, unsaturated fats, are actually very good for you and they're something that your body needs. Add olive oil to salad dressing recipes or add seeds and nuts to your loved one's daily diet. These are all good ways to bump up your loved one's calorie count without giving him food that can cause other problems, like heart disease or high cholesterol.
If you're stumped about menu ideas, you can always ask your loved one's elder care providers for ideas about high calorie recipes that will taste great and offer plenty of nutritional value.
If you or an aging loved one are in need of senior care services in Stonybrook, NY, or the surrounding areas, contact the caring professionals at Star Multi Care Services today at (631)956-8835. We are the Right Choice for Home Health Care Services!
Stephen Sternbach has been the Chairman of the Board of Directors, President, and Chief Executive Officer of Star Multi Care Services since 1987. After the sale of the New York and New Jersey operations of Star Multi Care Services, Sternbach brought the company private where he remains President and CEO of this newly developed $22M home healthcare company. With Sternbach at the helm, Star Multi Care Services employs more than 550 employees, in six offices throughout Florida, Pennsylvania, Ohio and New York.

From 1978 to 1986, Sternbach was associated with Automated Data Processing, Inc. ("ADP")–a provider of information services, where he held several marketing positions before becoming the Director of Sales.

1999-2008 Sternbach was an active participant on the Board of Directors for Proginet–a computer software company based in Garden City, New York. He also served on the Board of Trustees of the Long Island Chapter of the National Multiple Sclerosis Society from 1996-2002.

In 1996, Stephen Sternbach was named "Entrepreneur of the Year" by Ernst & Young, Paine Webber and NASDAQ. Sternbach was also named in Crain's New York Business Article, "40 Under 40" Successful Business Executives/Future Business Leaders in 1995. While maintaining a diversity of business and personal interests, Sternbach concentrated most of his efforts over the past 28 years towards continuously improving the quality of services delivered by the Star Multi Care Services' family of companies.

Stephen Sternbach holds a Master of Public Administration from Syracuse University – Maxwell School of Public Administration and a Bachelor of Arts in Industrial Relations and Personnel Administration from Ithaca College.
Latest posts by Stephen Sternbach (see all)