Senior Care in Massapequa NY
As your loved one ages, different organs and systems in his body are likely to start showing damage. One of the most important is the liver. Damage to the liver affects the entire body, so it's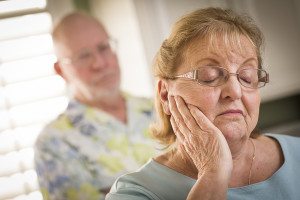 important to understand a little bit about liver disease and how it can affect your elderly loved one.
What the Liver Does
Your loved one's liver is the largest organ in his body and it's located on the right side of his abdomen. The liver is essential in filtering blood that flows into it from the digestive tract. Once there, the liver removes nutrients from the blood to use throughout the body. It also helps to remove chemicals and medications from your loved one's blood stream. If your loved one's liver is damaged or stops working as well as it should, this is part of the umbrella of problems called liver disease.
Symptoms of Liver Disease
Because of the liver's role in digestion and toxin removal, there are a wide range of symptoms that your loved one might experience if he starts to develop liver disease. Some of the most common include:
Chronic exhaustion
Bruising
Nausea or vomiting
Lack of appetite
Itchy skin
Edema in the legs
Pain or swelling in the abdomen
Yellowing of the eyes or skin
If your loved one has even a few of these symptoms, it's a good idea to visit his doctor and have a full liver function panel done. This is a simple blood test that will help your loved one's doctor narrow down the cause of the symptoms.
Treating Liver Disease
Treating liver disease is highly dependent on what caused the damage to your loved one's liver in the first place. If your loved one indulges in alcohol, for example, this can cause liver damage over time and his doctor may recommend that your loved one cut back or stop drinking altogether. In other cases, medication may help or your loved one may need surgery. Treatment is highly individualized, so it's important to follow the treatment plan set forth by your loved one's doctor.
Preventing Liver Disease
Preventing liver disease is of course preferable to treating it, but that may not be a possibility for your loved one. You can help to keep your loved one's liver damage from becoming worse, however. Limiting alcohol intake and using medications as prescribed is essential to keep your loved one's liver healthy. Talk to his doctor to get specific advice that pertains to your loved one's exact situation.
Your loved one's elder care providers are a fantastic resource if your loved one is dealing with liver disease. They've helped others dealing with similar issues and can offer you helpful advice for making life easier for your loved one.
If you or an aging loved one are in need of senior care services in Massapequa, NY or the surrounding areas, contact the caring professionals at Star Multi Care Services today at (631)956-8835. We are the Right Choice for Home Health Care Services!
Stephen Sternbach has been the Chairman of the Board of Directors, President, and Chief Executive Officer of Star Multi Care Services since 1987. After the sale of the New York and New Jersey operations of Star Multi Care Services, Sternbach brought the company private where he remains President and CEO of this newly developed $22M home healthcare company. With Sternbach at the helm, Star Multi Care Services employs more than 550 employees, in six offices throughout Florida, Pennsylvania, Ohio and New York.

From 1978 to 1986, Sternbach was associated with Automated Data Processing, Inc. ("ADP")–a provider of information services, where he held several marketing positions before becoming the Director of Sales.

1999-2008 Sternbach was an active participant on the Board of Directors for Proginet–a computer software company based in Garden City, New York. He also served on the Board of Trustees of the Long Island Chapter of the National Multiple Sclerosis Society from 1996-2002.

In 1996, Stephen Sternbach was named "Entrepreneur of the Year" by Ernst & Young, Paine Webber and NASDAQ. Sternbach was also named in Crain's New York Business Article, "40 Under 40" Successful Business Executives/Future Business Leaders in 1995. While maintaining a diversity of business and personal interests, Sternbach concentrated most of his efforts over the past 28 years towards continuously improving the quality of services delivered by the Star Multi Care Services' family of companies.

Stephen Sternbach holds a Master of Public Administration from Syracuse University – Maxwell School of Public Administration and a Bachelor of Arts in Industrial Relations and Personnel Administration from Ithaca College.
Latest posts by Stephen Sternbach (see all)