Home Care in Dix Hills NY
Healthy fats are good for people of all ages, including elderly adults.  For elderly adults, healthy fats can promote good brain health, healthy skin, and help them to maintain a healthy skin.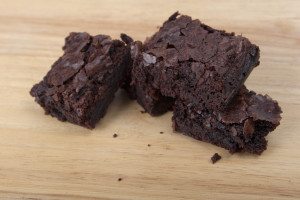 However, not all fats are considered "healthy fats", especially in the quantities that the typical American consumes them.  Oftentimes, these unhealthy fats are found in tasty, sweet treats such as cookies, brownies, and cakes.  Fortunately, there are ways to transform these favorite treats into desserts that are not only tasty, but have healthy fats and extra nutrients, too.  Here are some ways caregivers and home care aides can replace the unhealthy oils in baked goods with healthy alternatives that will help elderly loved ones maintain great overall health.
Use Avocado
Avocado is a buttery fruit that is packed with healthy fat and vitamin K.  When making a batch of fudge brownies, avocado is a great substitute for vegetable oil or butter.  The texture will still be moist and fudge-like, but the treat will be a lot more nutrient-dense.
Try Applesauce
Surprisingly, applesauce is a great replacement for oil in cookies, brownies, muffin, and other baked goods.  In addition to making your baked goods more fiber-rich, applesauce will add a sweet flavor that pairs great with cinnamon and oats.
Stir in Greek Yogurt
Greek yogurt is a rich, creamy oil or butter alternative.  In addition to a tangy flavor, greek yogurt will add plenty of protein and calcium to your pancakes, muffins, or cookies.
Bake with Beans
Beans, when ground in a food processor, will give your brownies or cookies a moist and fudge-like consistency.  Ground up beans will add protein, fiber, and B vitamins to your baked goods and you and your elderly loved one won't even be able to taste the difference!
Use Pumpkin Puree
Pumpkin puree is sweet, rich in vitamin A, and very easy to use when you get it in a can.  For a quick batch of healthier brownies, use a box of your favorite brownie mix and stir in one can of pumpkin puree.  Bake as usual for a treat packed with flavor but not with fat!
Try Pureed Prunes
In addition to being a great oil alternative, pureed prunes (or dried plums) will had a sweet depth of flavor to chocolate baked goods.  With prunes in your baked goods, your elderly loved one will get a great dose of fiber!
If you or an aging loved one are in need of home care in Dix Hills, NY or the surrounding areas, contact the caring professionals at Star Multi Care Services today at (631)956-8835. We are the Right Choice for Home Health Care Services!
Source:  http://www.prevention.com/food/healthy-eating-tips/bake-healthier-brownies-with-these-oil-alternatives
Stephen Sternbach has been the Chairman of the Board of Directors, President, and Chief Executive Officer of Star Multi Care Services since 1987. After the sale of the New York and New Jersey operations of Star Multi Care Services, Sternbach brought the company private where he remains President and CEO of this newly developed $22M home healthcare company. With Sternbach at the helm, Star Multi Care Services employs more than 550 employees, in six offices throughout Florida, Pennsylvania, Ohio and New York.

From 1978 to 1986, Sternbach was associated with Automated Data Processing, Inc. ("ADP")–a provider of information services, where he held several marketing positions before becoming the Director of Sales.

1999-2008 Sternbach was an active participant on the Board of Directors for Proginet–a computer software company based in Garden City, New York. He also served on the Board of Trustees of the Long Island Chapter of the National Multiple Sclerosis Society from 1996-2002.

In 1996, Stephen Sternbach was named "Entrepreneur of the Year" by Ernst & Young, Paine Webber and NASDAQ. Sternbach was also named in Crain's New York Business Article, "40 Under 40" Successful Business Executives/Future Business Leaders in 1995. While maintaining a diversity of business and personal interests, Sternbach concentrated most of his efforts over the past 28 years towards continuously improving the quality of services delivered by the Star Multi Care Services' family of companies.

Stephen Sternbach holds a Master of Public Administration from Syracuse University – Maxwell School of Public Administration and a Bachelor of Arts in Industrial Relations and Personnel Administration from Ithaca College.
Latest posts by Stephen Sternbach (see all)