Home Care in Dix Hills NY
Being a family caregiver for any elderly adult can be challenging. When you are on a home care journey with a senior who is suffering from Parkinson's disease, however, it can be even more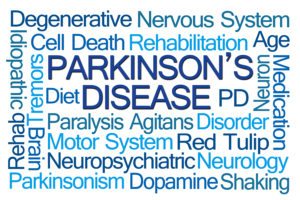 difficult. This is especially true if your aging parent is not aware of the symptoms that they are exhibiting. When this happens you have the delicate balance of helping your parent overcome these challenges and limitations, and preventing conflict and unnecessary upset in your aging parent. Taking the time to help your parent in a way that is respectful and nurturing is an important step in being a truly effective and compassionate caregiver.
Use these tips to help you manage home care needs when your senior is not aware of their own Parkinson's symptoms:
Be patient. Do not let the situation frustrate you. Be patient with your parent and with their symptoms. Remember that if your parent does not realize that they are going through these symptoms, they cannot be "doing it on purpose" or "trying to frustrate you". Also be aware that the more anxious and upset you seem, the more agitated your parent may become, only worsening the symptoms and making the situation more difficult.
Do not shame. Avoid pointing out issues in a way that will be embarrassing or shameful for your aging parent. Do not make your loved one feel bad, or try to force them to recognize their symptoms by pointing them out in a shameful way. Instead, be supportive and work with your parent through each situation to make it as smooth and stress-free as possible for everyone involved.
Recognize risks. If your parent is not aware of the struggles that they are having, they might go into potentially dangerous situations without realizing just how risky they are. This makes it critical for you to know these risks and be able to resolve as many of them as possible, as effectively as possible. For example, if your parent is dealing with tremors and a stiffer gait, you will want to put measures into place to reduce fall risk.
Recognize what they do know. Do not assume that just because your parent does not realize the extent of their symptoms that they do not know that they are impaired. It is very likely that your parent has more of an understanding of the struggles that they are facing than you realize. Be sure that you are not being patronizing or condescending when handling your parent's needs, and encourage them to help you make modifications. This will give you a good idea as to how much they really do understand, and can help you to feel more confident making these changes.
If your parent is progressing through Parkinson's disease and does not seem to understand the extent to which they are impaired, an in home health care services provider can make a tremendous difference in your care efforts. This care provider can help to keep your parent safer, healthier, happier, and more comfortable.
If you or an aging loved one are in need of

home care in Dix Hills, NY

or the surrounding areas, contact the caring professionals at Star Multi Care Services today at (631)956-8835. We are the Right Choice for Home Health Care Services!
Source:  http://www.parkinson.org/understanding-parkinsons/caring-for-someone-with-parkinsons/special-challenges-of-caring-for-someone-with-parkinsons
Stephen Sternbach has been the Chairman of the Board of Directors, President, and Chief Executive Officer of Star Multi Care Services since 1987. After the sale of the New York and New Jersey operations of Star Multi Care Services, Sternbach brought the company private where he remains President and CEO of this newly developed $22M home healthcare company. With Sternbach at the helm, Star Multi Care Services employs more than 550 employees, in six offices throughout Florida, Pennsylvania, Ohio and New York.

From 1978 to 1986, Sternbach was associated with Automated Data Processing, Inc. ("ADP")–a provider of information services, where he held several marketing positions before becoming the Director of Sales.

1999-2008 Sternbach was an active participant on the Board of Directors for Proginet–a computer software company based in Garden City, New York. He also served on the Board of Trustees of the Long Island Chapter of the National Multiple Sclerosis Society from 1996-2002.

In 1996, Stephen Sternbach was named "Entrepreneur of the Year" by Ernst & Young, Paine Webber and NASDAQ. Sternbach was also named in Crain's New York Business Article, "40 Under 40" Successful Business Executives/Future Business Leaders in 1995. While maintaining a diversity of business and personal interests, Sternbach concentrated most of his efforts over the past 28 years towards continuously improving the quality of services delivered by the Star Multi Care Services' family of companies.

Stephen Sternbach holds a Master of Public Administration from Syracuse University – Maxwell School of Public Administration and a Bachelor of Arts in Industrial Relations and Personnel Administration from Ithaca College.
Latest posts by Stephen Sternbach (see all)