Elder Care in Northport NY
Did you know that stroke is the number 1 cause of disability in the United States and the number 5 cause of death?  Even though stroke is common, many Americans do not know the warning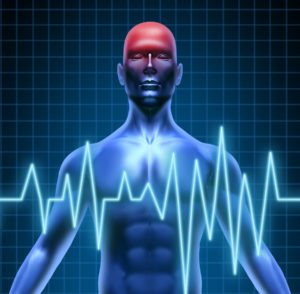 signs, risks, and how to identify a stroke.  For this reason, the American Heart Association and the American Stroke Association has dedicated the month of May as Stroke Awareness Month.  If more Americans are educated about stroke, more strokes can be prevented and more serious complications from stroke can be avoided.  For caregivers of elderly adults, knowing the warning signs and risks of stroke is very important, as is knowing ways to prevent stroke.  The risk for stroke increases as adults age and elderly adults are at much higher risk for stroke.  Read on for some important information about stroke and for some ways you can help your elderly loved one prevent stroke.
What exactly is stroke?
A stroke occurs when blood flow to a part of the brain is blocked.  Sometimes stroke is called a "brain attack" because it comes on suddenly and can immediately cause damage to the brain.  A stroke can result in death if a person does not get medical attention fast enough, this is why it is essential for caregivers to know the warning signs so that they can get help as soon as a stroke occurs.
What are the warning signs of stroke?
The American Stroke Association uses the acronym FAST to help people to identify the warning signs of stroke:  FAST stands for Face drooping, Arm weakness, Speech difficulty, Time to call 911.  If your loved one is displaying these symptoms, it is important to call 911 and get help right away.  A stroke is a serious medical emergency.
What happens after stroke?
If your loved one suffers a stroke, he will be treated at the hospital immediately.  After, they will begin a recovery period that can bring many changes to his life and yours as a caregiver.  After a stroke, elderly adults will be encouraged to make many lifestyle changes that can help prevent another stroke.
How can stroke be prevented?
Stroke prevention is important both for those who are at risk for stroke and for those who have had a stroke before.  To prevent stroke, doctors recommend getting high blood pressure and diabetes under control.  It is also important to eat a heart-healthy diet, quit smoking, and stay active.
If you or an aging loved one are in need of

elder care in Northport, NY

or the surrounding areas, contact the caring professionals at Star Multi Care Services today at (631)956-8835. We are the Right Choice for Home Health Care Services!
Source:     http://www.strokeassociation.org/STROKEORG/AboutStroke/AmericanStrokeMonth/American-Stroke-Month_UCM_459942_SubHomePage.jsp
Stephen Sternbach has been the Chairman of the Board of Directors, President, and Chief Executive Officer of Star Multi Care Services since 1987. After the sale of the New York and New Jersey operations of Star Multi Care Services, Sternbach brought the company private where he remains President and CEO of this newly developed $22M home healthcare company. With Sternbach at the helm, Star Multi Care Services employs more than 550 employees, in six offices throughout Florida, Pennsylvania, Ohio and New York.

From 1978 to 1986, Sternbach was associated with Automated Data Processing, Inc. ("ADP")–a provider of information services, where he held several marketing positions before becoming the Director of Sales.

1999-2008 Sternbach was an active participant on the Board of Directors for Proginet–a computer software company based in Garden City, New York. He also served on the Board of Trustees of the Long Island Chapter of the National Multiple Sclerosis Society from 1996-2002.

In 1996, Stephen Sternbach was named "Entrepreneur of the Year" by Ernst & Young, Paine Webber and NASDAQ. Sternbach was also named in Crain's New York Business Article, "40 Under 40" Successful Business Executives/Future Business Leaders in 1995. While maintaining a diversity of business and personal interests, Sternbach concentrated most of his efforts over the past 28 years towards continuously improving the quality of services delivered by the Star Multi Care Services' family of companies.

Stephen Sternbach holds a Master of Public Administration from Syracuse University – Maxwell School of Public Administration and a Bachelor of Arts in Industrial Relations and Personnel Administration from Ithaca College.
Latest posts by Stephen Sternbach (see all)