Elder Care in Dix Hills NY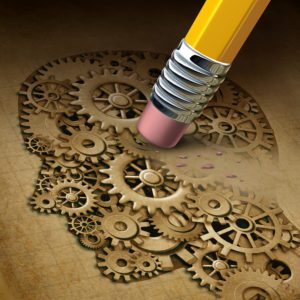 It is very common for a person to hear the word "dementia" and immediately think "Alzheimer's disease". Alzheimer's is a condition that many family caregivers dread for their parent, and that receives a tremendous amount of attention when it comes to cognitive challenges and limitations. While Alzheimer's disease is a form of dementia, however, it is not the only form. This means that while all people who have Alzheimer's disease have dementia, not all people who have dementia have Alzheimer's disease. Understanding this can help you to get a better idea of what your parent is actually facing if they receive a diagnosis of another form of dementia, and helps you to create and maintain a course of care and management that is right for them.
Other forms of dementia include:
Vascular dementia. Once referred to as post-stroke dementia, vascular dementia is responsible for approximately 10 percent of total causes of dementia. This condition is caused by blood vessel problems and it generally characterized by problems with judgment, challenges with decision making, and difficulty with organization. It is less common for seniors with this form of dementia to experience memory loss.
Lewy bodies. Often referred to as either Lewy Body Dementia or dementia with Lewy bodies, this condition features aggregations of proteins within the brain. These develop in the cortex, leading to dementia symptoms such as memory loss, thinking challenges, sleep disturbances, and visual hallucinations, as well as imbalance, gait problems, or other movement impairments.
Mixed dementia. It is not always clear what the exact cause of a senior's dementia is, or there may be several factors contributing to the development of dementia. This can then be characterized as "mixed dementia". In order for your senior to receive this diagnosis they must show the hallmark changes or abnormalities or two or more forms of dementia, such as both blood vessel issues and the development of Lewy bodies within the cortex of the brain.
Parkinson's disease. While Alzheimer's is a disease that is generally looked at as a form of dementia, Parkinson's disease is more commonly seen as a disease that has dementia as a symptom or effect. Seniors who are dealing with Parkinson's disease are likely to experience a progressive form of dementia that has symptoms very similar to those experienced with Lewy body or Alzheimer's disease.
If your aging parent has been diagnosed with dementia, elderly care can be an ideal resource for both of you. Integrating the services of an elderly home care services provider into your aging parent's care routine can enable your loved one to maintain as much independence as possible as they deal with their condition, improving mental and emotional wellbeing, as well as protecting physical health. It is best to introduce this care provider into your care routine as early as possible after your parent receives their diagnosis. This enables your loved one to become accustomed to the elderly care provider and to the type of care that they can receive from this person. It also enables them to work together to address increased needs and challenges as they age in place.
If you or an aging loved one are in need of elder care services in Dix Hills, NY or the surrounding areas, contact the caring professionals at Star Multi Care Services today at (631)956-8835. We are the Right Choice for Home Health Care Services!
Source:
https://www.nia.nih.gov/alzheimers/publication/dementias/types-dementia
http://www.alz.org/dementia/types-of-dementia.asp
Stephen Sternbach has been the Chairman of the Board of Directors, President, and Chief Executive Officer of Star Multi Care Services since 1987. After the sale of the New York and New Jersey operations of Star Multi Care Services, Sternbach brought the company private where he remains President and CEO of this newly developed $22M home healthcare company. With Sternbach at the helm, Star Multi Care Services employs more than 550 employees, in six offices throughout Florida, Pennsylvania, Ohio and New York.

From 1978 to 1986, Sternbach was associated with Automated Data Processing, Inc. ("ADP")–a provider of information services, where he held several marketing positions before becoming the Director of Sales.

1999-2008 Sternbach was an active participant on the Board of Directors for Proginet–a computer software company based in Garden City, New York. He also served on the Board of Trustees of the Long Island Chapter of the National Multiple Sclerosis Society from 1996-2002.

In 1996, Stephen Sternbach was named "Entrepreneur of the Year" by Ernst & Young, Paine Webber and NASDAQ. Sternbach was also named in Crain's New York Business Article, "40 Under 40" Successful Business Executives/Future Business Leaders in 1995. While maintaining a diversity of business and personal interests, Sternbach concentrated most of his efforts over the past 28 years towards continuously improving the quality of services delivered by the Star Multi Care Services' family of companies.

Stephen Sternbach holds a Master of Public Administration from Syracuse University – Maxwell School of Public Administration and a Bachelor of Arts in Industrial Relations and Personnel Administration from Ithaca College.
Latest posts by Stephen Sternbach (see all)