Caregiver in Stonybrook NY
As a family caregiver, you have probably heard about the health advantages of taking aspirin. Many doctors have long touted the benefits of taking low-dose aspirin on a daily basis in order to help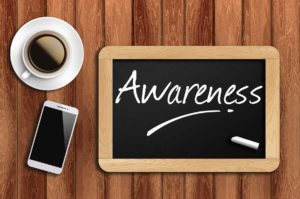 prevent heart attacks and stroke. As people age and their fear of both of these diseases increases, many are reaching for the bottle of aspirin thinking they are doing the right thing. Recently, another voice has been heard from researchers who believe the risks of low-dose aspirin therapy for the elderly may outweigh the benefits.
Viewpoints
Mark R. Nelson, PhD, an epidemiologist from the Monash University in Melbourne, Australia believes that, "the increased risk of potentially life-threatening bleeding in people over 70 who take low-dose aspirin daily may be greater than the heart protection offered by the therapy."
The confusion seems to lie in the age group. Most studies reveal that there is a strong benefit to taking daily low-dose aspirin for people in their 50s and 60s. Aspirin does reduce the risk of mini-strokes and heart attacks by preventing blood clots from forming. The problem in the aging population is that they are more susceptible to aspirin's possible side-effect: bleeding in the gastrointestinal tract. And while aspirin reduces strokes caused by blood-clots, it may increase susceptibility to hemorrhagic strokes caused by burst blood vessels. Both doctors and researchers agree that more studies need to be conducted before this debate will be resolved.
The Bottom Line
Do not let your parent begin low-dose aspirin therapy of their own accord. Their doctor will be in the best position to determine if the benefits outweigh the risks. If your loved one is at risk for heart attack or stroke, chances are your doctor will weigh in towards daily low-dose aspirin therapy.
If your parent is currently taking aspirin on a daily basis, they do not want to stop suddenly. Sudden reduction can have a rebound effect that can actually trigger a blood clot. If your parent is scheduled for surgery, be sure to let their doctor know if they have been taking aspirin as this can lead to excessive bleeding. There are certain medications, both prescribed and over-the counter, that should not be taken with aspirin. These include anticoagulants such as Coumadin as well as corticosteroids.
As a family caregiver, it's important to have ongoing communication with your parent's health care providers. Make a list of current medications, including over-the-counter and prescribed, as well as any supplements such as vitamins or herbs your parent may be taking. Have this information close at hand during your discussion so their doctor or pharmacist can be armed with all the necessary information before making this important decision.
If you or an aging loved one are in need of caregiver services in Stonybrook, NY or the surrounding areas, contact the caring professionals at Star Multi Care Services today at (631)956-8835. We are the Right Choice for Home Health Care Services!
Resources
http://www.webmd.com/heart-disease/news/20050519/aspirin-therapy-in-elderly-risks-vs-benefits#2
http://www.mayoclinic.org/diseases-conditions/heart-disease/in-depth/daily-aspirin-therapy/art-20046797
Stephen Sternbach has been the Chairman of the Board of Directors, President, and Chief Executive Officer of Star Multi Care Services since 1987. After the sale of the New York and New Jersey operations of Star Multi Care Services, Sternbach brought the company private where he remains President and CEO of this newly developed $22M home healthcare company. With Sternbach at the helm, Star Multi Care Services employs more than 550 employees, in six offices throughout Florida, Pennsylvania, Ohio and New York.

From 1978 to 1986, Sternbach was associated with Automated Data Processing, Inc. ("ADP")–a provider of information services, where he held several marketing positions before becoming the Director of Sales.

1999-2008 Sternbach was an active participant on the Board of Directors for Proginet–a computer software company based in Garden City, New York. He also served on the Board of Trustees of the Long Island Chapter of the National Multiple Sclerosis Society from 1996-2002.

In 1996, Stephen Sternbach was named "Entrepreneur of the Year" by Ernst & Young, Paine Webber and NASDAQ. Sternbach was also named in Crain's New York Business Article, "40 Under 40" Successful Business Executives/Future Business Leaders in 1995. While maintaining a diversity of business and personal interests, Sternbach concentrated most of his efforts over the past 28 years towards continuously improving the quality of services delivered by the Star Multi Care Services' family of companies.

Stephen Sternbach holds a Master of Public Administration from Syracuse University – Maxwell School of Public Administration and a Bachelor of Arts in Industrial Relations and Personnel Administration from Ithaca College.
Latest posts by Stephen Sternbach (see all)