Elder Care in Massapequa NY
Arthritis affects approximately 21 million people, causing them to feel painful inflammation of their joints. The pain can sometimes become too much to handle, resulting in the elder living a more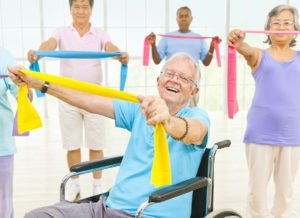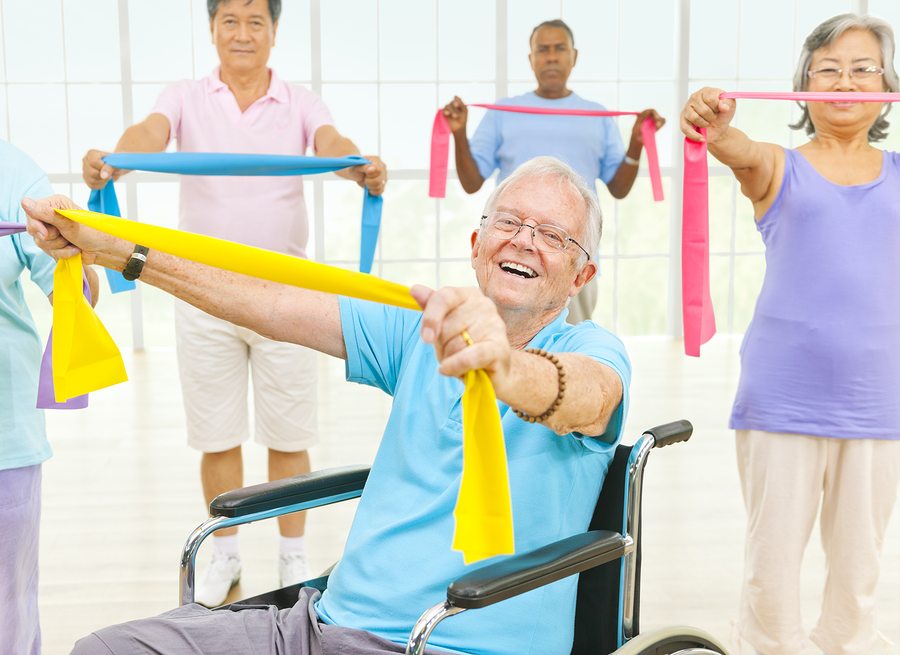 stationary life. What these seniors do not realize is that exercise can actually lessen the intense sensations they have in order to help them continue living their life without the constant worry that their arthritis will flare up.
With these exercise tips and the approval of their doctor, your elderly parent will be feeling much better and more active in no time.
Control their pain. Although exercise can help alleviate the elder's pain, it is important that they take it easy when their arthritis is beginning to flare up. The doctor can prescribe medication to help with this inflammation. Once the arthritis is under control, the elder will be free to participate in physical activities again.
Take your time. Especially if the elder is new to exercising, it is important that they do not push themselves too hard. In fact, a gentle warm up and cool down will help prevent sore and stiff joints.
Keep it low-impact. It is important that seniors with arthritis stick with low-impact exercises. Anything that is too strenuous can wreak havoc on the elder's joints. Cycling, swimming, walking, water aerobics, and elliptical machines are all excellent options for your loved one to consider.
Change it up. Doing the same workout each day can quickly become boring for your loved one. Trying various types of exercise programs can also keep the joints from becoming tender and painful. Encourage your loved one to switch up their exercise program as often as possible in order to keep their bodies and joints happy.
Build strength. Another excellent workout for seniors with this condition is strength training. Doing strength training exercises that strengthens the muscles that support their inflamed joints will help protect them from joint pain. The elder should talk to their doctor, a physical therapist, or a trainer at their gym to discover exercises their bodies and health would benefit from.
Eat a healthy diet. Managing their arthritis is not only about the exercise moves they do, but also what foods and drinks they are consuming. Talk to their doctor or a dietician to find out what foods they should be consuming based on the type of workout they are participating in.
These tips should help you and the elder exercise much more effectively. If you are unable to exercise with your loved one, an elder care provider can be hired to do so. This professional caregiver can take care of the elder, while also encouraging them to take care of their bodies.
If you or an aging loved one are in need of Elder Care in Massapequa, NY or the surrounding areas, contact the caring professionals at Star Multi Care Services today at (631)956-8835. We are the Right Choice for Home Health Care Services!
Stephen Sternbach has been the Chairman of the Board of Directors, President, and Chief Executive Officer of Star Multi Care Services since 1987. After the sale of the New York and New Jersey operations of Star Multi Care Services, Sternbach brought the company private where he remains President and CEO of this newly developed $22M home healthcare company. With Sternbach at the helm, Star Multi Care Services employs more than 550 employees, in six offices throughout Florida, Pennsylvania, Ohio and New York.

From 1978 to 1986, Sternbach was associated with Automated Data Processing, Inc. ("ADP")–a provider of information services, where he held several marketing positions before becoming the Director of Sales.

1999-2008 Sternbach was an active participant on the Board of Directors for Proginet–a computer software company based in Garden City, New York. He also served on the Board of Trustees of the Long Island Chapter of the National Multiple Sclerosis Society from 1996-2002.

In 1996, Stephen Sternbach was named "Entrepreneur of the Year" by Ernst & Young, Paine Webber and NASDAQ. Sternbach was also named in Crain's New York Business Article, "40 Under 40" Successful Business Executives/Future Business Leaders in 1995. While maintaining a diversity of business and personal interests, Sternbach concentrated most of his efforts over the past 28 years towards continuously improving the quality of services delivered by the Star Multi Care Services' family of companies.

Stephen Sternbach holds a Master of Public Administration from Syracuse University – Maxwell School of Public Administration and a Bachelor of Arts in Industrial Relations and Personnel Administration from Ithaca College.
Latest posts by Stephen Sternbach (see all)