Caregiver in Dix Hills NY
High blood pressure impacts approximately 1 in every 3 adults throughout the United States. This accounts for around 75 million adults in the nation, or 32 percent of the total adult population of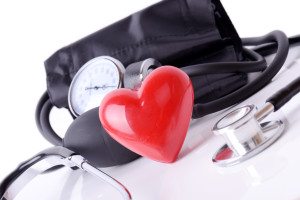 the country. Only around 54 percent of those who are living with the condition actually have their condition under control, and manage it properly on a regular basis. As a family caregiver it is important that you understand not only the serious dangers that this health condition can cause for our elderly parent, but also what you can do to help them to avoid this condition, or to manage it effectively should it develop as part of their later years. One of the most important elements of this awareness is recognizing the risk factors that contribute to the development of high blood pressure.
Risk factors that increase the chances that your aging parent will develop high blood pressure include:
Having diabetes, particularly if it is not managed well
Prehypertension, which is a condition of elevated blood pressure that is not yet at the level at which it can be considered chronic high blood pressure
Smoking tobacco
Eating a diet that is particularly high in sodium
Not getting enough potassium
Living a lifestyle that is sedentary or that does not involve enough physical activity on a regular basis
Being significantly overweight or obese
Excessive use of alcohol, particularly in conjunctive with certain medications
If your aging parent has risk factors for the development of high blood pressure and you are concerned about their health, do not hesitate to get in touch with their doctor to discuss these risk factors. This allows the doctor to evaluate your parent's health and lifestyle so that they can determine their actual hypertension risk as well as what they might be able to do in order to reduce this risk and help them to live a healthier lifestyle as they age in place.
If your elderly loved one has been suffering from high blood pressure, or has risk factors that gives them higher chances of developing this condition, now may be the ideal time for you to consider starting home care for them. A care provider can give your parent highly personalized care designed specifically to address their individual needs, challenges, and limitations in a way that corresponds with their personality, wants, desires, and goals for their life. This means that your parent is able to stay as healthy, safe, and comfortable as possible while also pursuing a lifestyle that is as independent, active, engaged, and fulfilling as possible throughout their later years. When it comes to helping them reduce the risk that they will develop high blood pressure, this care provider can help your parent understand their individual risk factors and work with them to develop an approach to care, support, and assistance that addresses these individual risk factors in such a way that reduces their risk and supports their overall health and well-being throughout their later years.
If you or an aging loved one are in need of caregiver services in Dix Hills, NY or the surrounding areas, contact the caring professionals at Star Multi Care Services today at (631)956-8835. We are the Right Choice for Home Health Care Services!
Sources:
http://www.heart.org/HEARTORG/Conditions/HighBloodPressure/AboutHighBloodPressure/What-is-High-Blood-Pressure_UCM_301759_Article.jsp?gclid=CL3N05bWnNICFUSBswodedMLQw#.WKnURfkrK01
https://www.cdc.gov/dhdsp/data_statistics/fact_sheets/fs_bloodpressure.htm
Stephen Sternbach has been the Chairman of the Board of Directors, President, and Chief Executive Officer of Star Multi Care Services since 1987. After the sale of the New York and New Jersey operations of Star Multi Care Services, Sternbach brought the company private where he remains President and CEO of this newly developed $22M home healthcare company. With Sternbach at the helm, Star Multi Care Services employs more than 550 employees, in six offices throughout Florida, Pennsylvania, Ohio and New York.

From 1978 to 1986, Sternbach was associated with Automated Data Processing, Inc. ("ADP")–a provider of information services, where he held several marketing positions before becoming the Director of Sales.

1999-2008 Sternbach was an active participant on the Board of Directors for Proginet–a computer software company based in Garden City, New York. He also served on the Board of Trustees of the Long Island Chapter of the National Multiple Sclerosis Society from 1996-2002.

In 1996, Stephen Sternbach was named "Entrepreneur of the Year" by Ernst & Young, Paine Webber and NASDAQ. Sternbach was also named in Crain's New York Business Article, "40 Under 40" Successful Business Executives/Future Business Leaders in 1995. While maintaining a diversity of business and personal interests, Sternbach concentrated most of his efforts over the past 28 years towards continuously improving the quality of services delivered by the Star Multi Care Services' family of companies.

Stephen Sternbach holds a Master of Public Administration from Syracuse University – Maxwell School of Public Administration and a Bachelor of Arts in Industrial Relations and Personnel Administration from Ithaca College.
Latest posts by Stephen Sternbach (see all)