Dix Hills, NY – Being a Caregiver for a Spouse with Parkinson's
When Brian went to the doctor with his wife, they never expected her to be diagnosed with Parkinson's disease. She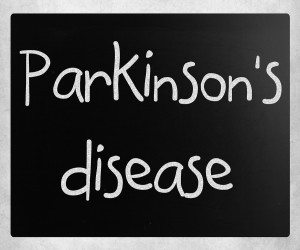 was 56 years old and had only noticed a few minor issues with her health. That was more than 10 years ago, and since that time Brian has been her caregiver on a regular basis.
One thing he learned through his experience as her caregiver is that it's absolutely essential to gather all the right information.  He made sure he learned as much as he could about Parkinson's disease, ways to best care for her, and what to expect in the coming years. Parkinson's disease affects the central nervous system and can make it difficult for individuals to provide proper care for themselves as well as others.
Anyone who is in Brian's situation might want to step back and evaluate the situation.  Should an experienced and professional home care provider be hired for their loved one?  Can they continue to handle the situation on their own? Many people have the best intention when deciding to become a family caregiver.  However, they don't always fully understand or appreciate what may occur in the future.
Brian sat down with his wife's doctor when they were together for a consultation. He made sure the doctor went over all the potential signs and symptoms that would arise in the future. He wanted to know more about the challenges she would face in the future, including mobility, memory, and even some very intimate details such as whether she might need assistance bathing or going to the bathroom.
Being a family caregiver for a loved one who has been diagnosed with Parkinson's is a great responsibility. It's not something that should be taken lightly, and it's certainly not a decision to make overnight.
Sit down and discuss the prospect of hired a professional in home care provider with the entire family. Discuss your loved ones' current needs and what he or she may need in the future. Even though the diagnosis is a shock to most people, over time they learn more about what to expect.  With the right level of support and the right caregiver, your loved one may be able to live life comfortably in his or her own home.
If you or an aging loved one are in need of caregiver services in Dix Hills, NY or the surrounding areas, contact the caring professionals at Star Multi Care Services today at (631)956-8835. We are the Right Choice for Home Health Care Services!
Stephen Sternbach has been the Chairman of the Board of Directors, President, and Chief Executive Officer of Star Multi Care Services since 1987. After the sale of the New York and New Jersey operations of Star Multi Care Services, Sternbach brought the company private where he remains President and CEO of this newly developed $22M home healthcare company. With Sternbach at the helm, Star Multi Care Services employs more than 550 employees, in six offices throughout Florida, Pennsylvania, Ohio and New York.

From 1978 to 1986, Sternbach was associated with Automated Data Processing, Inc. ("ADP")–a provider of information services, where he held several marketing positions before becoming the Director of Sales.

1999-2008 Sternbach was an active participant on the Board of Directors for Proginet–a computer software company based in Garden City, New York. He also served on the Board of Trustees of the Long Island Chapter of the National Multiple Sclerosis Society from 1996-2002.

In 1996, Stephen Sternbach was named "Entrepreneur of the Year" by Ernst & Young, Paine Webber and NASDAQ. Sternbach was also named in Crain's New York Business Article, "40 Under 40" Successful Business Executives/Future Business Leaders in 1995. While maintaining a diversity of business and personal interests, Sternbach concentrated most of his efforts over the past 28 years towards continuously improving the quality of services delivered by the Star Multi Care Services' family of companies.

Stephen Sternbach holds a Master of Public Administration from Syracuse University – Maxwell School of Public Administration and a Bachelor of Arts in Industrial Relations and Personnel Administration from Ithaca College.
Latest posts by Stephen Sternbach (see all)