Home Health Care in Floral Park, NY – The Answer to Your Home Medical Needs
When your parent has an illness or injury it affects the entire family. Everyone is worried about their well-being. Some people think putting their elderly loved ones into a skilled nursing facility is the only option besides hospital care. Did you know home health care covers a wide range of medical services, and they can be performed in your parent's home? Think about how nice it would be to let them stay in the comfort of their own home while they recover.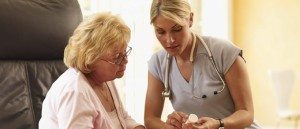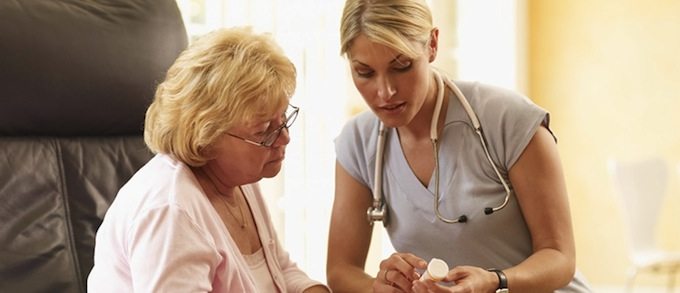 Some examples of what a home health care service offers
To give you an idea of what can be provided in your senior's home for their health care, here are a few examples:
Intravenous therapy
Nutrition therapy
Injections
Wound care for a surgical wound or pressure sores
Caregiver and patient education
Administering medication
Medical care such as a nurse would provide
Home health care provides benefits seniors love, such as the ability to regain their independence as much as possible, and help to becoming as self-sufficient as possible. A doctor's referral is necessary in order to begin care when covered by Medicare. Home health care staff will keep your loved one's doctor updated on their progress.
Whether your parent has just had surgery or is dealing with other medical health issues, home health care should be your first choice. Elderly people who stay in their own home and familiar surroundings tend to enjoy better health and quicker recovery rates.
What are some of the daily tasks a home health care worker would do?
Make sure your parent is safe in their home. For example, not wandering outside.
Check on your parent's diet and make sure they are getting full nutrition. Also making sure they stay well hydrated.
Check their temperature, blood pressure, heart rate, breathing and how they are feeling in general.
Making sure your parent is taking their prescription medications in the correct doses and according to the prescribed schedule.
Teaching your parent and yourself what to do to take care of your parent when the home health care worker is not there.
Making sure your loved one is not having undue amounts of pain depending on the procedure or illness.
They help to coordinate your parent's care. In other words, they keep your doctor, you and anyone else who needs to know, updated with the health of your loved one.
Did you know home health care is more affordable than the other options? You can also arrange it on an as-needed basis. For example, you need some medical care for your mother for about 2 hours per day since she has just returned home following surgery. You can hire home health care to come in for a couple of hours to bathe and dress her and change her surgical dressings. You can hire home care to come in after, to give her some company and help her fix a meal and tidy up the kitchen.
If you or an aging loved one are in need of Home Healthcare services in Floral Park, NY or the surrounding areas, contact the caring professionals at Star Multi Care Services today at (631)956-8835. We are the Right Choice for Home Health Care Services!
Providing Services to Floral Park, Great Neck, Manhasset, Rockville Center, Plainview, Huntington, Massapequa, Dix Hills, Northport, and Stonybrook
Stephen Sternbach has been the Chairman of the Board of Directors, President, and Chief Executive Officer of Star Multi Care Services since 1987. After the sale of the New York and New Jersey operations of Star Multi Care Services, Sternbach brought the company private where he remains President and CEO of this newly developed $22M home healthcare company. With Sternbach at the helm, Star Multi Care Services employs more than 550 employees, in six offices throughout Florida, Pennsylvania, Ohio and New York.

From 1978 to 1986, Sternbach was associated with Automated Data Processing, Inc. ("ADP")–a provider of information services, where he held several marketing positions before becoming the Director of Sales.

1999-2008 Sternbach was an active participant on the Board of Directors for Proginet–a computer software company based in Garden City, New York. He also served on the Board of Trustees of the Long Island Chapter of the National Multiple Sclerosis Society from 1996-2002.

In 1996, Stephen Sternbach was named "Entrepreneur of the Year" by Ernst & Young, Paine Webber and NASDAQ. Sternbach was also named in Crain's New York Business Article, "40 Under 40" Successful Business Executives/Future Business Leaders in 1995. While maintaining a diversity of business and personal interests, Sternbach concentrated most of his efforts over the past 28 years towards continuously improving the quality of services delivered by the Star Multi Care Services' family of companies.

Stephen Sternbach holds a Master of Public Administration from Syracuse University – Maxwell School of Public Administration and a Bachelor of Arts in Industrial Relations and Personnel Administration from Ithaca College.
Latest posts by Stephen Sternbach (see all)