Elder Care in Dix Hills NY
National Liver Awareness Month takes place throughout the month of October. It was created as a way to educate the public on ways to keep the liver healthy and functioning properly for many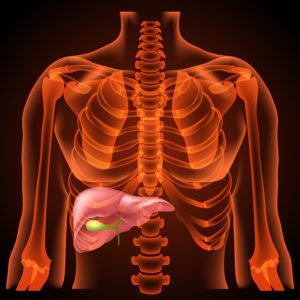 years to come. The American Liver Foundation wants people of all ages to take control of their health and take the right steps to prevent disease from developing into these organs.
Whether or not your elderly parent is at risk for liver diseases, they should understand how to take better care of this part of the body. Some of the following tips may be too difficult for older adults to complete on their own. An elder care provider could help your loved one learn how to keep their liver healthy, while also assisting with other tasks that have becoming too challenging for them to do, including driving or cooking.
To help get your loved one in the spirit to celebrate National Liver Awareness Month, here are some ideas to get you started.
Become educated. The more you and your aging loved one knows, the better the ability to prevent problems with the liver. Hospitals and other healthcare providers should have the information you need, as well as possibly holding seminars on the topic. If driving is an issue for your loved one, an elderly care provider can transport them to and from these events.
Watch videos. With the billions of videos available  on YouTube, there are a large amount of videos on caring for the liver. The best part about watching a video is the fact that it can be paused and resumed whenever the elder is ready to continue watching it.
Attend an informational meeting. If there is a social gathering in the senior's neighborhood that will educate them on liver health, encourage your loved one to attend. Not only will they be able to become more educated, but they will also have the opportunity to meet and mingle with new people.
Read healthcare literature. If the elder goes to their doctor's office, they are bound to find a brochure on just about any healthcare topic, including liver health. Have the elder pick up all of the information they need, while also asking their doctor any questions they still have.
Even if your loved one is not at a high risk for developing a liver disease, it is extremely beneficial to learn as much as possible on the condition. By becoming educated, the elder will be able to take the right steps towards a healthier and longer life.
If you or an aging loved one are in need of

elder care in Dix Hills, NY

or the surrounding areas, contact the caring professionals at Star Multi Care Services today at (631)956-8835. We are the Right Choice for Home Health Care Services!
Stephen Sternbach has been the Chairman of the Board of Directors, President, and Chief Executive Officer of Star Multi Care Services since 1987. After the sale of the New York and New Jersey operations of Star Multi Care Services, Sternbach brought the company private where he remains President and CEO of this newly developed $22M home healthcare company. With Sternbach at the helm, Star Multi Care Services employs more than 550 employees, in six offices throughout Florida, Pennsylvania, Ohio and New York.

From 1978 to 1986, Sternbach was associated with Automated Data Processing, Inc. ("ADP")–a provider of information services, where he held several marketing positions before becoming the Director of Sales.

1999-2008 Sternbach was an active participant on the Board of Directors for Proginet–a computer software company based in Garden City, New York. He also served on the Board of Trustees of the Long Island Chapter of the National Multiple Sclerosis Society from 1996-2002.

In 1996, Stephen Sternbach was named "Entrepreneur of the Year" by Ernst & Young, Paine Webber and NASDAQ. Sternbach was also named in Crain's New York Business Article, "40 Under 40" Successful Business Executives/Future Business Leaders in 1995. While maintaining a diversity of business and personal interests, Sternbach concentrated most of his efforts over the past 28 years towards continuously improving the quality of services delivered by the Star Multi Care Services' family of companies.

Stephen Sternbach holds a Master of Public Administration from Syracuse University – Maxwell School of Public Administration and a Bachelor of Arts in Industrial Relations and Personnel Administration from Ithaca College.
Latest posts by Stephen Sternbach (see all)