Elderly Care in Massapequa NY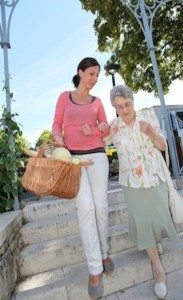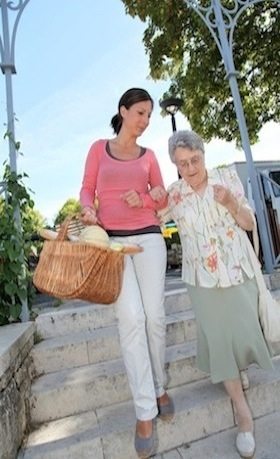 Having strong self-esteem encourages your elderly loved one to have confidence in her own abilities. As her self-esteem dips, depression can set in and that's dangerous for your loved one's health. Try some of these tips to help build up your loved one's self-esteem.
Up Her Social Game
Sometimes an elderly loved one will have lower self-esteem because she doesn't have the same social outlet that she used to have. Between work, kids, grandkids, and other social activities, people stay pretty busy these days. If a spouse passes away or your loved one retires, some of those connections go away. Find a senior center in the area or a hobby that your loved one might enjoy that also includes a social component. Another option, especially if your loved one is homebound, is for elderly care providers to come and spend quality time with your loved one.
Help Her to Feel Independent
Another reason that elderly loved ones can start to experience a dip in self-esteem is that they no longer feel as independent as they once did. Your loved one used to run errands whenever she wanted to, without having to rely on anyone else for assistance. Now, her life might be very different. Find ways to help your loved one to experience greater independence in her life. This could be through setting things up at home to ensure that she can do as much as possible by herself or it could be through hiring home care providers who can make life easier for her.
Find a Support System for Her
Having a strong support system is important for anyone's self-esteem. If your loved one is dealing with health issues or some other type of problem, try looking for a support group for her. Talking things out with others who are going through the same thing is remarkably effective in establishing coping mechanisms. Some supports systems might be very subtle, but still effective in helping your loved one feel that she belongs.
If your loved one's self-esteem is suffering, try some of these to see solutions to see if they help. Don't overlook the fact that there could be an underlying medical issue, so it's a good idea to talk with her doctor, too.
If you or an aging loved one are considering in-home elderly care in Massapequa NY, or the surrounding areas, contact the caring professionals at Star Multi Care Services today at (631)956-8835. We are the Right Choice for Home Health Care Services!
Stephen Sternbach has been the Chairman of the Board of Directors, President, and Chief Executive Officer of Star Multi Care Services since 1987. After the sale of the New York and New Jersey operations of Star Multi Care Services, Sternbach brought the company private where he remains President and CEO of this newly developed $22M home healthcare company. With Sternbach at the helm, Star Multi Care Services employs more than 550 employees, in six offices throughout Florida, Pennsylvania, Ohio and New York.

From 1978 to 1986, Sternbach was associated with Automated Data Processing, Inc. ("ADP")–a provider of information services, where he held several marketing positions before becoming the Director of Sales.

1999-2008 Sternbach was an active participant on the Board of Directors for Proginet–a computer software company based in Garden City, New York. He also served on the Board of Trustees of the Long Island Chapter of the National Multiple Sclerosis Society from 1996-2002.

In 1996, Stephen Sternbach was named "Entrepreneur of the Year" by Ernst & Young, Paine Webber and NASDAQ. Sternbach was also named in Crain's New York Business Article, "40 Under 40" Successful Business Executives/Future Business Leaders in 1995. While maintaining a diversity of business and personal interests, Sternbach concentrated most of his efforts over the past 28 years towards continuously improving the quality of services delivered by the Star Multi Care Services' family of companies.

Stephen Sternbach holds a Master of Public Administration from Syracuse University – Maxwell School of Public Administration and a Bachelor of Arts in Industrial Relations and Personnel Administration from Ithaca College.
Latest posts by Stephen Sternbach (see all)