Home Care in Massapequa NY
As a family caregiver, you have the daily routine down. You know what tasks need to be completed, what appointments need to be kept, what groceries need to be bought and meals prepared. It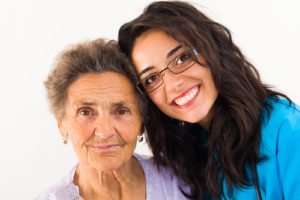 may be tempting at times to keep the schedule intact; the routine has become soothing. It's like stepping into a new job and finding that what seemed overwhelming three months ago, now seems like second nature.
Home Care Provider
Integrating a home care provider into your parent's life when all seems to be going well may seem like an unnecessary interruption. There are, however, several reasons that family caregivers integrate home care providers into a situation that seems to be working as it is.
Your parent will, in most cases, require additional care as they age. At some point, they may lose their driving privileges, requiring additional transportation to appointments, outings, social events, shopping and other activities. They may eventually need additional help with more of the daily activities of living such as bathing, dressing and transferring from bed to chair to shower. If their mobility declines, they may need someone to accompany them on their daily walks.
While home care providers assist with all the daily activities of living including light housekeeping, one of the most important areas they provide support for your loved one is in the area of companionship. The camaraderie they develop helps your loved one maintain that social connection vital to well-being. Whether it's playing a card game, sitting on the patio enjoying a glass of lemonade and a chat, or sharing a just prepared meal, this connection becomes one your parent's truly look forward to.
Schedules and routines become important to people as they age. It could be because so much is changing in their lives that the need for some conformity brings comfort. Slowly integrating a home care provider into their schedule instead of waiting for an emergency situation allows them time to develop a relationship. Before you know it, they will be asking to schedule more time with their home care provider, allowing you time to recharge. Caring for the caregiver is an important element when considering long-term family care.  Just as you schedule your parent's exercise time into the daily activities, don't forget to set-up yours as well.
If you or an aging loved one are in need of home care in Massapequa, NY or the surrounding areas, contact the caring professionals at Star Multi Care Services today at (631)956-8835. We are the Right Choice for Home Health Care Services!
Stephen Sternbach has been the Chairman of the Board of Directors, President, and Chief Executive Officer of Star Multi Care Services since 1987. After the sale of the New York and New Jersey operations of Star Multi Care Services, Sternbach brought the company private where he remains President and CEO of this newly developed $22M home healthcare company. With Sternbach at the helm, Star Multi Care Services employs more than 550 employees, in six offices throughout Florida, Pennsylvania, Ohio and New York.

From 1978 to 1986, Sternbach was associated with Automated Data Processing, Inc. ("ADP")–a provider of information services, where he held several marketing positions before becoming the Director of Sales.

1999-2008 Sternbach was an active participant on the Board of Directors for Proginet–a computer software company based in Garden City, New York. He also served on the Board of Trustees of the Long Island Chapter of the National Multiple Sclerosis Society from 1996-2002.

In 1996, Stephen Sternbach was named "Entrepreneur of the Year" by Ernst & Young, Paine Webber and NASDAQ. Sternbach was also named in Crain's New York Business Article, "40 Under 40" Successful Business Executives/Future Business Leaders in 1995. While maintaining a diversity of business and personal interests, Sternbach concentrated most of his efforts over the past 28 years towards continuously improving the quality of services delivered by the Star Multi Care Services' family of companies.

Stephen Sternbach holds a Master of Public Administration from Syracuse University – Maxwell School of Public Administration and a Bachelor of Arts in Industrial Relations and Personnel Administration from Ithaca College.
Latest posts by Stephen Sternbach (see all)