Home Care in Rockville Center NY
If asked to describe the dietary approach of most elderly adults, the majority of family caregivers would likely say "meat and potatoes". This is because this type of dietary approach was the most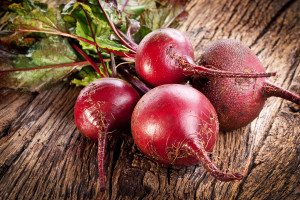 popular and most expected type of diet during the years when most of today's seniors were young. While this type of food is comforting and delicious, the majority of people today realize that eating it as the main diet is not the healthiest way to keep your body going strong. There is nothing wrong with indulging in a meaty dish, nice steak, or helping of your favorite mashed potatoes occasionally, but if you want your elderly adults to be as healthy as possible, introducing a more plant-based diet is an important step, and teaming up with their home care provider to help do it can make the process easier and more enjoyable for everyone involved.
There are many health benefits to eating a more plant-based diet. Research has shown that people who eat a diet primarily comprised of plant foods including vegetables, fruits, whole grains, and plant-based foods featuring those ingredients experience a variety of health benefits, including:
• Lower blood pressure
• Lower cholesterol levels
• Lower risk of heart disease
• Lower cancer risk, particularly for ovarian, prostate, and colon
• Lower risk of kidney stones
• Lower risk of gallstones
• Lower risk of obesity
• Lower instance of digestive problems, including constipation and diarrhea
Suddenly transitioning your parents from eating primarily meat and potatoes to eating a varied plant-based diet can be stressful, but there are many ways that an in home health care services provider can help you ease them into enjoy more plant-based foods, including:
• Adopt a vegan breakfast policy. Get the morning started on a plant-based note by eating vegan for the first meal of the day. Try oatmeal with fruit, granola with soy milk, cereal with almond milk, or scrambled tofu and vegan bacon. This one change can add up to a major difference in how much fat and cholesterol, and how many calories your parents eat during the day
• Try non-dairy milk. Do something wonderful for your parents' bodies, and for animals, by trading in your dairy milk for a non-dairy alternative. Options such as soy, almond, cashew, and rice milk have far less fat, cholesterol, and calories, and do not have the same link to respiratory illnesses and digestive problems
• Explore the farmer's market. Getting your parents excited about new fruits and vegetables is an easy way to encourage them to fill their plates with plants rather than meat. Make a plan to visit a farmer's market each week and pick out a new piece of produce and find new recipes to try
• Try new meatless products. The next time you go to the grocery store, head over to the natural and meatless foods section and see what they have to offer. Try meatless versions of burgers, hot dogs, sausage, ground beef, and even deli slices to replace the foods your parents eat on a daily basis.
If you or an aging loved one are in need of home care services in Rockville Center, NY or the surrounding areas, contact the caring professionals at Star Multi Care Services today at (631)956-8835. We are the Right Choice for Home Health Care Services!
Stephen Sternbach has been the Chairman of the Board of Directors, President, and Chief Executive Officer of Star Multi Care Services since 1987. After the sale of the New York and New Jersey operations of Star Multi Care Services, Sternbach brought the company private where he remains President and CEO of this newly developed $22M home healthcare company. With Sternbach at the helm, Star Multi Care Services employs more than 550 employees, in six offices throughout Florida, Pennsylvania, Ohio and New York.

From 1978 to 1986, Sternbach was associated with Automated Data Processing, Inc. ("ADP")–a provider of information services, where he held several marketing positions before becoming the Director of Sales.

1999-2008 Sternbach was an active participant on the Board of Directors for Proginet–a computer software company based in Garden City, New York. He also served on the Board of Trustees of the Long Island Chapter of the National Multiple Sclerosis Society from 1996-2002.

In 1996, Stephen Sternbach was named "Entrepreneur of the Year" by Ernst & Young, Paine Webber and NASDAQ. Sternbach was also named in Crain's New York Business Article, "40 Under 40" Successful Business Executives/Future Business Leaders in 1995. While maintaining a diversity of business and personal interests, Sternbach concentrated most of his efforts over the past 28 years towards continuously improving the quality of services delivered by the Star Multi Care Services' family of companies.

Stephen Sternbach holds a Master of Public Administration from Syracuse University – Maxwell School of Public Administration and a Bachelor of Arts in Industrial Relations and Personnel Administration from Ithaca College.
Latest posts by Stephen Sternbach (see all)