Home Care in Floral Park NY
Over 20% of Americans over the age of 65 are affected by diabetes. It is a frustrating, and sometimes scary, disease that affects the pancreas and requires many changes to daily life. Fortunately, diabetes is a manageable disease, even well into a person's golden years, especially with the right support system.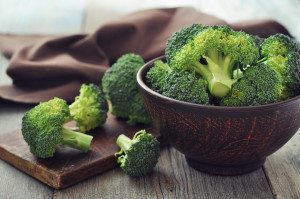 Even home caregivers can help with some of the care elders with diabetes.
Dietary Needs
In addition to the medications needed to manage diabetes, diet becomes a large concern. The ADA generally recommends a low-fat, low-carb diet for those with diabetes. Not only are these foods more healthy overall, but they reduce the amount of sugars and carbs that can make diabetes symptoms worse.
Of course, starting a new diet is difficult for anyone. For seniors, it can be particularly challenging, especially for those with mobility issues. Seniors may have a more difficult time maintaining a new food regimen, or difficulty preparing nutritious meals on their own. Home care specialists can help with this by making sure loved ones get the right types of foods they need.
Exercise Needs
Regular exercise helps lower blood glucose levels, maintain a healthy body weight, and overall improves physical health. Good physical health is important for those with diabetes, especially seniors, who can be more susceptible to other illnesses. Some elders have specialized exercise needs, or activities that they cannot do due to other physical conditions. All new exercise regimens should be approved by a primary care doctor first.
Getting a new exercise routine approved by a doctor is just the first step, however. Just like starting a new diet, it can be hard to stick to an exercise routine. For seniors who might be limited by mobility issues, even doing simple exercises may require some extra help. This is where home care specialists can help. A home care provider can come regularly to help elders get the healthy exercise they need.
 A Watchful Eye
While many home care specialists help with regular daily chores and care giving needs, they can also be a comforting defense for elders with diabetes. Even if the chosen caregiver is not directly involved with the medical management of diabetes, they can be a second defense in case something goes wrong when loved ones are not around. When someone has an attack of either hyperglycemia or hypoglycemia, common reactions associated with diabetes, there are usually only minutes to prevent a more serious condition from developing. An in-home caregiver can contact emergency care services when this happens, often saving loved ones in the process.
If you or an aging loved one are in need of home care services in Floral Park, NY or the surrounding areas, contact the caring professionals at Star Multi Care Services today at (631)956-8835. We are the Right Choice for Home Health Care Services!
Source
http://www.medicinenet.com/diabetic_home_care_and_monitoring/page3.htm#exercise_therapy_for_diabetes
http://www.nia.nih.gov/health/publication/diabetes-older-people#managing
http://www.diabeticcareservices.com/diabetes-education/hypoglycemia-and-hyperglycemia-and-the-elderly
http://umm.edu/health/medical/reports/articles/diabetes-diet
Stephen Sternbach has been the Chairman of the Board of Directors, President, and Chief Executive Officer of Star Multi Care Services since 1987. After the sale of the New York and New Jersey operations of Star Multi Care Services, Sternbach brought the company private where he remains President and CEO of this newly developed $22M home healthcare company. With Sternbach at the helm, Star Multi Care Services employs more than 550 employees, in six offices throughout Florida, Pennsylvania, Ohio and New York.

From 1978 to 1986, Sternbach was associated with Automated Data Processing, Inc. ("ADP")–a provider of information services, where he held several marketing positions before becoming the Director of Sales.

1999-2008 Sternbach was an active participant on the Board of Directors for Proginet–a computer software company based in Garden City, New York. He also served on the Board of Trustees of the Long Island Chapter of the National Multiple Sclerosis Society from 1996-2002.

In 1996, Stephen Sternbach was named "Entrepreneur of the Year" by Ernst & Young, Paine Webber and NASDAQ. Sternbach was also named in Crain's New York Business Article, "40 Under 40" Successful Business Executives/Future Business Leaders in 1995. While maintaining a diversity of business and personal interests, Sternbach concentrated most of his efforts over the past 28 years towards continuously improving the quality of services delivered by the Star Multi Care Services' family of companies.

Stephen Sternbach holds a Master of Public Administration from Syracuse University – Maxwell School of Public Administration and a Bachelor of Arts in Industrial Relations and Personnel Administration from Ithaca College.
Latest posts by Stephen Sternbach (see all)