Pediatric Home Health Care in Manhasset NY
Many children with Down syndrome require professional pediatric home care, and pediatric caregivers and family members should work together to ensure the health of the child. Planning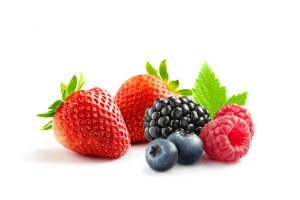 healthy meals is an essential part of caring for these special needs children, and the right foods can help to prevent or treat health problems common in children with Down syndrome. Here's a closer look at some helpful tips family members and pediatric care professionals can use to plan and prepare healthy meals.
Tip #1 – Limit Junk Food
Since obesity is a common problem in children with Down syndrome, it's important to limit junk food that doesn't offer any nutritional value to children. When children aren't feeling good, it's often tempting for family members to give in to requests for junk food. However, that can have serious consequences, especially in children who are unable to be active. While giving children treats from time to time is fine, junk food should normally be limited to prevent obesity and the many medical problems that often go with it.
Tip #2 – Focus on Foods Found in Nature
While limiting junk food is important to prevent obesity in children with Down syndrome, it's also important to plan meals that focus on foods found in nature. Avoiding man-made foods is important. Encourage children to eat foods that are packed with nutrients. Fruits, vegetables, healthy fats, whole grains, and protein rich foods are all important.
Tip #3 – Add Vitamin C Rich Foods
Another common problem among children with Down syndrome is periodontal disease, which becomes even more prevalent as they grow older. However, feeding children foods that are rich in vitamin C may help to prevent this problem. Foods that are high in vitamin C include strawberries, citrus fruits, broccoli, and green peppers. These are all tasty choices and they make wonderful finger foods, which kids often appreciate. Adding antimicrobial foods to the child's diet may also help kill unhealthy bacteria within the mouth that can lead to plaque and tartar buildup. Great antimicrobial foods include cinnamon, onions, oregano, and garlic.
Tip #4 – Look for Signs of Gluten Sensitivity
Gluten sensitivity and celiac disease are common among children who have Down syndrome. When feeding children, parents and pediatric nursing care professionals should look for signs of these problems. Some of the symptoms of celiac disease and gluten sensitivity may include mouth sores, stomach aches, irritability, diarrhea, skin rashes, and bloating. If a child shows these symptoms, he or she may need to be tested for celiac disease.
With these helpful tips, parents and professional pediatric caregivers will be able to plan healthy, tasty meals for children with Down syndrome. Keep in mind, if a child already has established eating habits, it's important to begin with small dietary changes to prevent resistance and establish long-lasting, healthy eating habits.
If you or an aging loved one are in need of Pediatric Home Health Care in Manhasset, NY
or the surrounding areas, contact the caring professionals at Star Multi Care Services today at (631)956-8835. We are the Right Choice for Home Health Care Services!
Source
http://www.foxnews.com/health/2012/06/11/foods-for-children-with-down-syndrome/
http://protectedtomorrows.com/community/articles/192.php
http://www.downsyndromedaily.com/2012/06/foods-for-children-with-down-syndrome.html
Stephen Sternbach has been the Chairman of the Board of Directors, President, and Chief Executive Officer of Star Multi Care Services since 1987. After the sale of the New York and New Jersey operations of Star Multi Care Services, Sternbach brought the company private where he remains President and CEO of this newly developed $22M home healthcare company. With Sternbach at the helm, Star Multi Care Services employs more than 550 employees, in six offices throughout Florida, Pennsylvania, Ohio and New York.

From 1978 to 1986, Sternbach was associated with Automated Data Processing, Inc. ("ADP")–a provider of information services, where he held several marketing positions before becoming the Director of Sales.

1999-2008 Sternbach was an active participant on the Board of Directors for Proginet–a computer software company based in Garden City, New York. He also served on the Board of Trustees of the Long Island Chapter of the National Multiple Sclerosis Society from 1996-2002.

In 1996, Stephen Sternbach was named "Entrepreneur of the Year" by Ernst & Young, Paine Webber and NASDAQ. Sternbach was also named in Crain's New York Business Article, "40 Under 40" Successful Business Executives/Future Business Leaders in 1995. While maintaining a diversity of business and personal interests, Sternbach concentrated most of his efforts over the past 28 years towards continuously improving the quality of services delivered by the Star Multi Care Services' family of companies.

Stephen Sternbach holds a Master of Public Administration from Syracuse University – Maxwell School of Public Administration and a Bachelor of Arts in Industrial Relations and Personnel Administration from Ithaca College.
Latest posts by Stephen Sternbach (see all)