Senior Care in Manhasset NY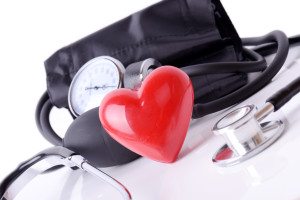 According to the Center for Disease Control, heart disease is the leading cause of death among American adults of both sexes, with women dying from strokes nearly 33 percent more often than men. This means that their heart health should be an important focus throughout your home care journey with them, and any doctor will tell you that a large part of protecting their heart health starts right in the grocery store.
While there are many risk factors associated with heart disease and stroke, and many things that you can do to help protect their hearts, making sure that they eat a well-balanced diet rich in the nutrients that their bodies need can make a dramatic difference in their heart disease risk.
The next time that you head to the grocery store to fill their pantry and refrigerator, keep these heart-smart shopping tips in mind, and make sure you share them with your parents' in home health care services provider so that she can keep up with your heart healthy quest if she goes shopping for your seniors:
Bulk up with produce. The produce section should be the section where you should have the most fun during your shopping. The fruits and vegetables of this section are bright, colorful, and cover a huge range of flavors. The more colors that you can add to your parents' diet, the more benefits they will give their health. No matter what selection you choose, make sure that you add in some tomatoes. The lutein in these are fantastic for heart health
Steer clear of high fat animal products. Diets high in fat increase the risk of heart disease, so steer your cart away from meat with skin, high fat cuts, and full fat dairy products. For good fats that will support heart health, head for the fish display. Enjoying two servings of fatty fish a week gives your body important Omega 3 fatty acids that are critical for cardiovascular health
Go for fiber. Fiber is vital for healthy digestion, but it also helps to lower cholesterol, which protects cardiovascular health. This power nutrient also helps to promote a feeling of satiety, keeping you feeling fuller, longer so you are not as likely to overindulge in unhealthy foods. When at the grocery store look for whole grain sources of fiber as well as natural sources such as beans and nuts. Avoid white or "refined" versions of these foods as these do not contain the same level of fiber
Replace your butter. Butter is delicious, but it is very hard on your heart health. Instead, replace this ingredient with a vegetable-based version that contains plant sterols. Avoid those that contain partially hydrogenated oils, which also increase the risk for high cholesterol, and look for those that note their heart-smart qualities right on the package
Look for sodium. Make it a habit to read the nutrition labels on all of the food that you consider buying so you know how much sodium is in each serving. This can help you to make better choices regarding the foods you choose and how you prepare them so you can cut down on the amount of sodium in your loved ones' diet.
If you or an aging loved one are considering in-home senior care in Manhasset NY, please contact the caring staff at StarMultiCare. Call  today: (631) 956-8835
Source:
http://www.aplaceformom.com/blog/2013-02-06-senior-heart-healthy/
Stephen Sternbach has been the Chairman of the Board of Directors, President, and Chief Executive Officer of Star Multi Care Services since 1987. After the sale of the New York and New Jersey operations of Star Multi Care Services, Sternbach brought the company private where he remains President and CEO of this newly developed $22M home healthcare company. With Sternbach at the helm, Star Multi Care Services employs more than 550 employees, in six offices throughout Florida, Pennsylvania, Ohio and New York.

From 1978 to 1986, Sternbach was associated with Automated Data Processing, Inc. ("ADP")–a provider of information services, where he held several marketing positions before becoming the Director of Sales.

1999-2008 Sternbach was an active participant on the Board of Directors for Proginet–a computer software company based in Garden City, New York. He also served on the Board of Trustees of the Long Island Chapter of the National Multiple Sclerosis Society from 1996-2002.

In 1996, Stephen Sternbach was named "Entrepreneur of the Year" by Ernst & Young, Paine Webber and NASDAQ. Sternbach was also named in Crain's New York Business Article, "40 Under 40" Successful Business Executives/Future Business Leaders in 1995. While maintaining a diversity of business and personal interests, Sternbach concentrated most of his efforts over the past 28 years towards continuously improving the quality of services delivered by the Star Multi Care Services' family of companies.

Stephen Sternbach holds a Master of Public Administration from Syracuse University – Maxwell School of Public Administration and a Bachelor of Arts in Industrial Relations and Personnel Administration from Ithaca College.
Latest posts by Stephen Sternbach (see all)