Senior Care in Manhasset NY
As a family caregiver you understand how important it is to understand the risks that your aging parent faces and what you can do to reduce those risks so that they can stay as safe, healthy, and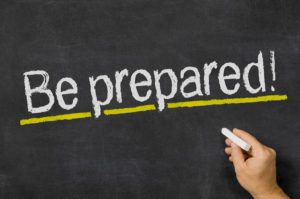 comfortable as possible throughout their later years. While you may have plans in place for certain risks, such as flooding or severe storms, one risk that you might not have planned for in detail is wildfires. Unlike many other emergencies, the start of a wildfire cannot be predicted and their path can only be guessed to some accuracy. Understanding your aging parent's wildfire risk is essential to helping them to take the proper steps to keep themselves as safe as possible.
One element of understanding your parent's wildfire risk is the National Fire Danger Rating System. This system uses colors to demonstrate the severity of the risk so that you are aware and can make decisions regarding how to stay safe. These colors include:
Green.

This is the lowest rating on the scale. It means that the start of a fire is unlikely and that if one was to start, the spread would be slow. The fire itself would have a low intensity and it would be fairly easy to get under control and extinguished.

Blue.

This is a moderate risk. It means that fires could occur and the flames would move at a moderate rate of speed. Control of these flames is still not difficult.

Yellow.

At this time of high risk, wildfires are likely. If conditions are windy, fires will be difficult to control and are likely to spready relatively quickly through heavy fuel sources.

Orange.

This is a very high risk when the start of a wildfire is very likely. These flames will have high intensity and spready very quickly. Controlling these will be very difficult as they move faster than the suppression efforts will be effective.

Red.

At this level of risk, wildfires are imminent and will spread extremely quickly. The flames will be very intense and exhibit extreme behavior including rapid spreading in various directions and growing into expansive, continuous fires.
If you are concerned about your aging parent's safety or simply want to improve their quality of life and enable them to maintain more independence throughout their later years, starting senior care for them may be the ideal solution. A senior home care services provider can be with your elderly parent on a customized schedule that is right not only for their individual needs and challenges, but also for the care efforts that you are able to put forth for them. This means that your loved one will get everything that they need both when you are able to be with them and when you must focus your energy and attention on other elements of your life, such as your children, your home, your marriage, your career, and even yourself. When it comes to helping your parent manage their risks, including wildfire and other emergencies, a senior home care services provider can help your parent understand both their risks and how they are able to monitor those risks so that they are better prepared to take steps to protect themselves from emergencies.
If you or an aging loved one are in need of

senior care in Manhasset, NY

or the surrounding areas, contact the caring professionals at Star Multi Care Services today at (631)956-8835. We are the Right Choice for Home Health Care Services!
Source:  https://www.nps.gov/fire/wildland-fire/learning-center/fire-in-depth/understanding-fire-danger.cfm
Stephen Sternbach has been the Chairman of the Board of Directors, President, and Chief Executive Officer of Star Multi Care Services since 1987. After the sale of the New York and New Jersey operations of Star Multi Care Services, Sternbach brought the company private where he remains President and CEO of this newly developed $22M home healthcare company. With Sternbach at the helm, Star Multi Care Services employs more than 550 employees, in six offices throughout Florida, Pennsylvania, Ohio and New York.

From 1978 to 1986, Sternbach was associated with Automated Data Processing, Inc. ("ADP")–a provider of information services, where he held several marketing positions before becoming the Director of Sales.

1999-2008 Sternbach was an active participant on the Board of Directors for Proginet–a computer software company based in Garden City, New York. He also served on the Board of Trustees of the Long Island Chapter of the National Multiple Sclerosis Society from 1996-2002.

In 1996, Stephen Sternbach was named "Entrepreneur of the Year" by Ernst & Young, Paine Webber and NASDAQ. Sternbach was also named in Crain's New York Business Article, "40 Under 40" Successful Business Executives/Future Business Leaders in 1995. While maintaining a diversity of business and personal interests, Sternbach concentrated most of his efforts over the past 28 years towards continuously improving the quality of services delivered by the Star Multi Care Services' family of companies.

Stephen Sternbach holds a Master of Public Administration from Syracuse University – Maxwell School of Public Administration and a Bachelor of Arts in Industrial Relations and Personnel Administration from Ithaca College.
Latest posts by Stephen Sternbach (see all)