Senior Care in Manhasset NY
It seems that everywhere you look, from virtually every aisle in the grocery store, to convenience shops, to gourmet snack catalogs, and even to fast food menus, you are being inundated with the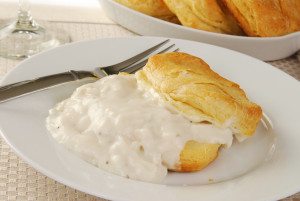 concept of the gluten-free diet. Pastas, cereals, prepared foods, frozen meals, nutrition bars, and everything in between boast "gluten-free" stickers, and books touting the benefits of this eating lifestyle, as well as tips and strategies for beginners adopting a diet that lacks gluten. All of this is enough to make you question everything you know about giving your elderly loved ones the highest quality nutrition within their senior care plan. You want to make sure that you are doing everything you can to support their physical health and lifelong wellbeing, but does that mean you should be worrying about gluten?
Gluten is a protein that is found in plants, including barley, wheat, and rye. For people with a specific autoimmune condition called Celiac disease, consuming this protein can cause damage to the small intestine, leading to a variety of health consequences, including:
• Osteoporosis
• Diarrhea
• Pain
• Anemia
• Cognitive challenges
• Malnutrition
Studies have shown that not only does Celiac disease run in families, but it can also develop over the course of a lifetime, meaning that people may be able to eat a normal diet with foods containing gluten and not experience any problems throughout the early part of their lives, and then suddenly develop Celiac disease when they get older. Though this sudden change is not entirely understood, many researchers believe it has to do with genetic disposition to the disease and the composition of intestinal bacteria. Changes in that intestinal bacteria can trigger the autoimmune response that develops the disease.
This change can come from a variety of circumstances, including:
• Infection
• Surgery
• Antibiotics
• High levels of stress
If you notice that your elderly loved ones are experiencing new gastrointestinal or cognitive symptoms and you feel that they may be related to gluten, ask that their physician run a blood test for Celiac disease. This is the only way to conclusively diagnose the disease so that you can properly treat your aging loved ones rather than changing their diet drastically when they could be suffering from a different gastrointestinal disorder.
Reducing the gluten in your parents' diet while waiting for your appointment with the doctor can help you gather more information about their symptoms. While there are many gluten-free prepared foods on the market these days, these have many of the same nutritional issues as all prepared foods, including high calories, too much salt, and preservatives. Instead, focus on foods that are naturally gluten-free, including:
• Seeds
• Nuts
• Fruits
• Vegetables
• Meats
• Poultry
• Fish
• Beans
• Gluten-free grains
Keep a journal of how your parents react to their gluten-free days so that you can tell if it is making a true difference in their symptoms. This will provide vital information to the doctor when you discuss your loved ones' needs with them. Encourage their senior health care services provider to pay close attention to what, when, and how they eat, and if this makes a difference in their symptoms so that they can be your ally in keeping your parents healthy.
If you or an aging loved one are in need of senior care services in Manhasset, NY or the surrounding areas, contact the caring professionals at Star Multi Care Services today at (631)956-8835. We are the Right Choice for Home Health Care Services!
Stephen Sternbach has been the Chairman of the Board of Directors, President, and Chief Executive Officer of Star Multi Care Services since 1987. After the sale of the New York and New Jersey operations of Star Multi Care Services, Sternbach brought the company private where he remains President and CEO of this newly developed $22M home healthcare company. With Sternbach at the helm, Star Multi Care Services employs more than 550 employees, in six offices throughout Florida, Pennsylvania, Ohio and New York.

From 1978 to 1986, Sternbach was associated with Automated Data Processing, Inc. ("ADP")–a provider of information services, where he held several marketing positions before becoming the Director of Sales.

1999-2008 Sternbach was an active participant on the Board of Directors for Proginet–a computer software company based in Garden City, New York. He also served on the Board of Trustees of the Long Island Chapter of the National Multiple Sclerosis Society from 1996-2002.

In 1996, Stephen Sternbach was named "Entrepreneur of the Year" by Ernst & Young, Paine Webber and NASDAQ. Sternbach was also named in Crain's New York Business Article, "40 Under 40" Successful Business Executives/Future Business Leaders in 1995. While maintaining a diversity of business and personal interests, Sternbach concentrated most of his efforts over the past 28 years towards continuously improving the quality of services delivered by the Star Multi Care Services' family of companies.

Stephen Sternbach holds a Master of Public Administration from Syracuse University – Maxwell School of Public Administration and a Bachelor of Arts in Industrial Relations and Personnel Administration from Ithaca College.
Latest posts by Stephen Sternbach (see all)