Elderly Care in Floral Park NY
Microminerals are a class of minerals that elderly adults (and all people) need in their diet but in smaller amounts.  Minerals such as calcium, iron, and potassium are all minerals that we need in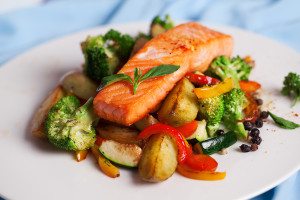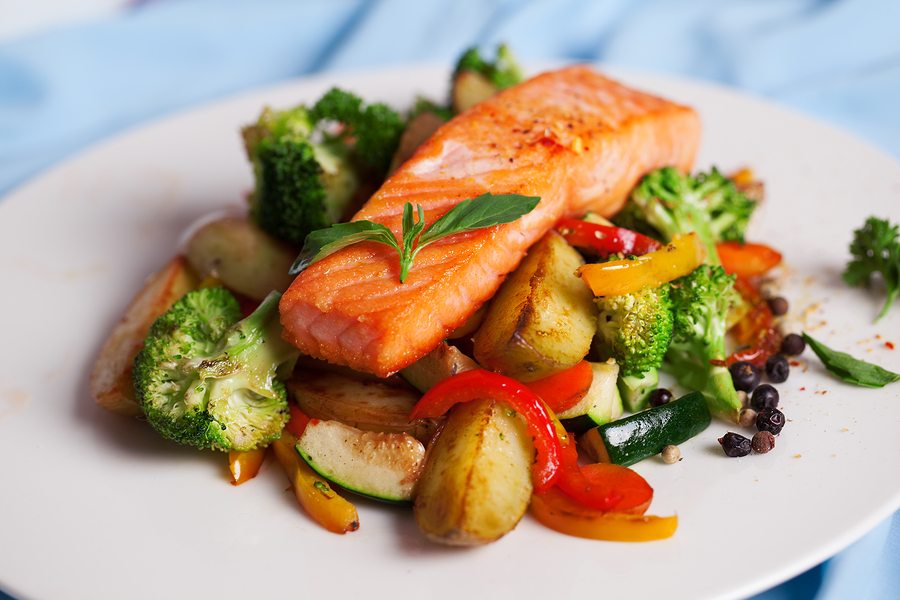 large amounts to maintain good health and nutrition.  But, for minerals such as zinc, chromium, copper, selenium, and iodine, a little bit (just a few micrograms) goes a long way.  Even though our bodies only require small amounts of the microminerals, they are still essential to good health and nutrition and elderly adults should strive to get them into their diet each and every day.  Here is a list of some essential microminerals, what they do, and where they can be found.
Zinc
Zinc is an essential nutrient for maintaining good immune system health, which is very important for elderly adults who have weakened immune systems.  It also helps to promote wound healing.  Zinc can be found in meats, fish, and poultry.  It is also found in whole grain foods, vegetables like spinach and potatoes, beans, nuts, and milk – all foods that are part of a healthy diet for their many health benefits!
Chromium
Chromium helps to regulate blood sugar levels and promote a healthy metabolism.  Unfortunately, the processing of many foods decreases the chromium content in them, but there are many foods that elderly adults can eat to get a good serving of chromium.  Examples include liver, whole grains, nuts, and some cheeses.
Copper
Elderly adults need only a tiny amount of copper each day, but it is an essential nutrient that helps to promote a healthy metabolism and helps organs function properly.  It can also prevent anemia, which is very important for elderly adults.  Copper can be found in nuts, seeds, whole grains, dark chocolate, and even drinking water.
Selenium
Selenium has many health benefits for elderly adults.  It is an antioxidant and it helps elderly adults to maintain healthy skin.  Selenium can be found in meats, seafood (especially salmon), and whole grains.  Brazil nuts are also an excellent source of selenium and they are a great healthy snack!
Iodine
Iodine promotes thyroid health and a good metabolism.  Most people get all of the iodine they need from iodized salt.  But, elderly adults who have cut back on salt in order to eat a more heart healthy diet, iodine can be dairy food, seafood, and bread.
If you or an aging loved one are in need of elderly care services in Floral Park, NY or the surrounding areas, contact the caring professionals at Star Multi Care Services today at (631)956-8835. We are the Right Choice for Home Health Care Services!
Source: http://www.webmd.com/vitamins-and-supplements/tc/minerals-their-functions-and-sources-topic-overview
Stephen Sternbach has been the Chairman of the Board of Directors, President, and Chief Executive Officer of Star Multi Care Services since 1987. After the sale of the New York and New Jersey operations of Star Multi Care Services, Sternbach brought the company private where he remains President and CEO of this newly developed $22M home healthcare company. With Sternbach at the helm, Star Multi Care Services employs more than 550 employees, in six offices throughout Florida, Pennsylvania, Ohio and New York.

From 1978 to 1986, Sternbach was associated with Automated Data Processing, Inc. ("ADP")–a provider of information services, where he held several marketing positions before becoming the Director of Sales.

1999-2008 Sternbach was an active participant on the Board of Directors for Proginet–a computer software company based in Garden City, New York. He also served on the Board of Trustees of the Long Island Chapter of the National Multiple Sclerosis Society from 1996-2002.

In 1996, Stephen Sternbach was named "Entrepreneur of the Year" by Ernst & Young, Paine Webber and NASDAQ. Sternbach was also named in Crain's New York Business Article, "40 Under 40" Successful Business Executives/Future Business Leaders in 1995. While maintaining a diversity of business and personal interests, Sternbach concentrated most of his efforts over the past 28 years towards continuously improving the quality of services delivered by the Star Multi Care Services' family of companies.

Stephen Sternbach holds a Master of Public Administration from Syracuse University – Maxwell School of Public Administration and a Bachelor of Arts in Industrial Relations and Personnel Administration from Ithaca College.
Latest posts by Stephen Sternbach (see all)