Senior Care in Northport NY
If you are an aging senior or have a family member who has reached a certain age where they have difficulty tending to their own basic care at home, senior care is likely an option that will come up for discussion. There are many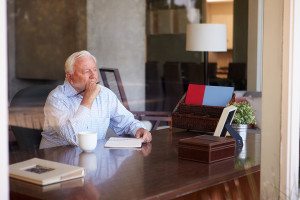 different types of senior care available.
The most common is a home care aide. This is an individual assists seniors with any number of basic tasks throughout the day. These tasks could include light housekeeping, such as vacuuming certain rooms in the house, doing light dusting, changing light bulbs as needed, and much more. It can also include meal preparation. Seniors have a tendency to rely on frozen foods, leftovers that are provided to them by their neighbors or friends, or other means of getting nutrition.  They will benefit from eating a fresh, home-cooked meal from an experienced caregiver.  Other tasks that home care aides can assist with can include doing laundry, helping the senior get out of bed, assisting them getting dressed, bathing, and much more.
For elderly individuals who are having difficulty with completing these basic tasks at home, it may seem difficult to figure out exactly what is most important to them when it comes to senior care.  One way to sift through the emotional challenges, the questions, and even the desires for various things in life moving forward is to sit down and write a letter.
April is National Card and Letter Writing Month and sitting down to write a letter to oneself or even to a loved one whose opinion means a great deal can offer a tremendous amount of insight into one's own processes and ways of thinking.  Far too often when people are faced with difficult challenges, especially with regard to things they don't fully understand, it can be difficult to truly apprehend what they feel and what's most important to them, at least until it's written down on paper.
When a people sit down to write about their thoughts, feelings, questions, emotions, and much more, the process of writing helps to slow things down. This can offer them an opportunity to follow different tangents and other thoughts that ultimately lead to important decisions.
When it comes to senior care options, there are many to choose from so being clear on what is most important is essential to choosing the optimal level of assistance.
If you or an aging loved one are in need of senior care services in Northport, NY or the surrounding areas, contact the caring professionals at Star Multi Care Services today at (631)956-8835. We are the Right Choice for Home Health Care Services!
Stephen Sternbach has been the Chairman of the Board of Directors, President, and Chief Executive Officer of Star Multi Care Services since 1987. After the sale of the New York and New Jersey operations of Star Multi Care Services, Sternbach brought the company private where he remains President and CEO of this newly developed $22M home healthcare company. With Sternbach at the helm, Star Multi Care Services employs more than 550 employees, in six offices throughout Florida, Pennsylvania, Ohio and New York.

From 1978 to 1986, Sternbach was associated with Automated Data Processing, Inc. ("ADP")–a provider of information services, where he held several marketing positions before becoming the Director of Sales.

1999-2008 Sternbach was an active participant on the Board of Directors for Proginet–a computer software company based in Garden City, New York. He also served on the Board of Trustees of the Long Island Chapter of the National Multiple Sclerosis Society from 1996-2002.

In 1996, Stephen Sternbach was named "Entrepreneur of the Year" by Ernst & Young, Paine Webber and NASDAQ. Sternbach was also named in Crain's New York Business Article, "40 Under 40" Successful Business Executives/Future Business Leaders in 1995. While maintaining a diversity of business and personal interests, Sternbach concentrated most of his efforts over the past 28 years towards continuously improving the quality of services delivered by the Star Multi Care Services' family of companies.

Stephen Sternbach holds a Master of Public Administration from Syracuse University – Maxwell School of Public Administration and a Bachelor of Arts in Industrial Relations and Personnel Administration from Ithaca College.
Latest posts by Stephen Sternbach (see all)