When a senior parent has Alzheimer's it's easy to feel lost and confused. Even though there is a lot of information out there about Alzheimer's and how it can impact seniors it's hard to know how Alzheimer's will impact your senior parent. As the disease progresses and you are watching your senior parent change you may be confused about how to continue taking care of them. Everyone who is taking care of a senior parent with Alzheimer's struggles. But remember that Alzheimer's care services are there and it can be a huge help.
There are useful things that can make caring for a senior parent with Alzheimer's easier like:
Alzheimer's Care Is A Big Help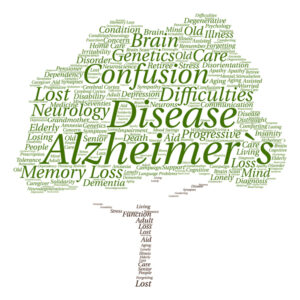 It can be very daunting to think about all the things that you're going to need to do for a senior parent with Alzheimer's, especially as the disease progresses and they need help with everything from eating to bathing to getting dressed.  Alzheimer's care is specialty care created specifically to address the needs of seniors with Alzheimer's at every stage of the illness. Get Alzheimer's care for your senior parent to give you a break, help you figure out how to care of your senior parent, and help keep them safe and comfortable at home.
Don't Sweat The Small Stuff
Some days will be harder than others. But keep in mind that bad days are just that – bad days. They come and go. Some days it will feel like everything is going wrong. When your senior parent no longer remembers who you are that can feel like a kick in the gut. But ultimately you have to just take each day as it comes and do the best you can on that day. Forgive yourself for making mistakes and not having all the answers. No one does. And no one gets it right all the time.
Log All Changes In Behavior
The progression of Alzheimer's varies, and it can be slow or quick. To help your senior parent you should be logging any chances in their behavior that you notice when you start to notice them. Logging those changes can help your senior parent's doctor assess their condition and whether or not their medication needs to be changed. And it can also help your senior parent's care team make any changes that need to be made in their approach to care.
Make The Most Of The Time You've Got
You will never be able to predict how much time you have before your senior parent doesn't remember you, or can't take care of themselves anymore, or how much time before they hit some of the progression milestones associated with this disease. But you can make the most of the time that you do have by appreciating each day that you have with your senior parent. Take breaks. Appreciate sharing a laugh with them or a favorite memory. The best way to get through this is to remember that every day is a gift.
If you or a family member need to hire Alzheimer's Care Services 

in

Dix Hills NY or the surrounding areas, contact the caring professionals at Star Multi Care Services today at (631)956-8835. We are the Right Choice for Home Health Care Services!
Latest posts by Stephen Sternbach
(see all)