Pediatric Home Health Care in Great Neck NY
July is National Cleft and Craniofacial Awareness and Prevention Month, and it is dedicated to bringing awareness to cleft lips and other orofacial conditions that plague children.  Children and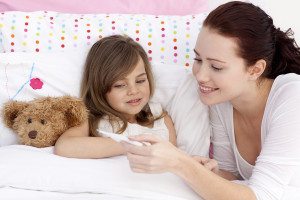 families affected by craniofacial difficulties may need quality pediatric care.
Statistics
According to the Centers for Disease Control, CDC, approximately 2,600 children are born each year with a cleft lip. Another 4,400 are born with a cleft palate. Others have facial conditions such as abnormal or missing ears or eyes or skull fissures that fuse too soon and limit growth. Those receiving pediatric home care benefit by the additional help and care with daily needs such as eating and speaking.
Concerns
When a child is born with a cleft lip or palate, he may have difficulties eating which can interfere with growth and development- both physically and mentally. These conditions also affect the ability of a child to learn to speak clearly. Other concerns include:
Hearing issues
Ear infections
Teeth problems
Risk Factors
A child can be born with an orofacial condition which is dependent upon genetics. Other factors contributing to these concerns are reduced health of the mother such as lack of nutrition, out of control diabetes or smoking. A doctor can advise a pregnant mother on the best ways to care for herself and her growing baby. Pediatric nursing care is an option to support babies and children who are dealing with orofacial issues.
A few risk factors that contribute to orofacial conditions and some that families can help reduce, are the conditions that result from accidents. These can include burns, skin diseases, animal attacks and other accidents. If your loved one has a dog that does not feel relaxed being around children, explain that the dog needs to rest in another room until the child finishes his visit. The bite may only take a second, but the affects can last a lifetime. Remind your friends and family to cook with the handles facing into the stove to prevent a child from pulling down a hot liquid or food and possibly injuring his face. If your loved one sees any sign of a skin infection on a child, please ask him to contact the parents so it can be presented to a physician.
Outcomes
The National Cleft and Craniofacial Awareness and Prevention Month aims to show a future for children and families affected by these conditions. Treatment options and pediatric care are available and a healthy, happy child emerges. The CDC aims to find preventable means to reduce these orofacial conditions, yet also understands the need for affordable and easily accessible treatment. A pediatric home care provider is an essential part of the process.
If you or an aging loved one are in need of pediatric home health care services in Great Neck, NY or the surrounding areas, contact the caring professionals at Star Multi Care Services today at (631)956-8835. We are the Right Choice for Home Health Care Services!
Source
http://www.nccapm.org/about.html
http://www.cdc.gov/mmwr/preview/mmwrhtml/mm6425a5.htm
Stephen Sternbach has been the Chairman of the Board of Directors, President, and Chief Executive Officer of Star Multi Care Services since 1987. After the sale of the New York and New Jersey operations of Star Multi Care Services, Sternbach brought the company private where he remains President and CEO of this newly developed $22M home healthcare company. With Sternbach at the helm, Star Multi Care Services employs more than 550 employees, in six offices throughout Florida, Pennsylvania, Ohio and New York.

From 1978 to 1986, Sternbach was associated with Automated Data Processing, Inc. ("ADP")–a provider of information services, where he held several marketing positions before becoming the Director of Sales.

1999-2008 Sternbach was an active participant on the Board of Directors for Proginet–a computer software company based in Garden City, New York. He also served on the Board of Trustees of the Long Island Chapter of the National Multiple Sclerosis Society from 1996-2002.

In 1996, Stephen Sternbach was named "Entrepreneur of the Year" by Ernst & Young, Paine Webber and NASDAQ. Sternbach was also named in Crain's New York Business Article, "40 Under 40" Successful Business Executives/Future Business Leaders in 1995. While maintaining a diversity of business and personal interests, Sternbach concentrated most of his efforts over the past 28 years towards continuously improving the quality of services delivered by the Star Multi Care Services' family of companies.

Stephen Sternbach holds a Master of Public Administration from Syracuse University – Maxwell School of Public Administration and a Bachelor of Arts in Industrial Relations and Personnel Administration from Ithaca College.
Latest posts by Stephen Sternbach (see all)